Mobile poker clubs like PokerBros have changed online poker, by giving players freedom to play anywhere, join different clubs of players, and create their own organizations.
PokerBros PanAmericana is one of the largest unions on the whole app, which means a few things to you:
Find more players (and casual opponents).
Have a selection of tables in different formats.
A wider range of stakes.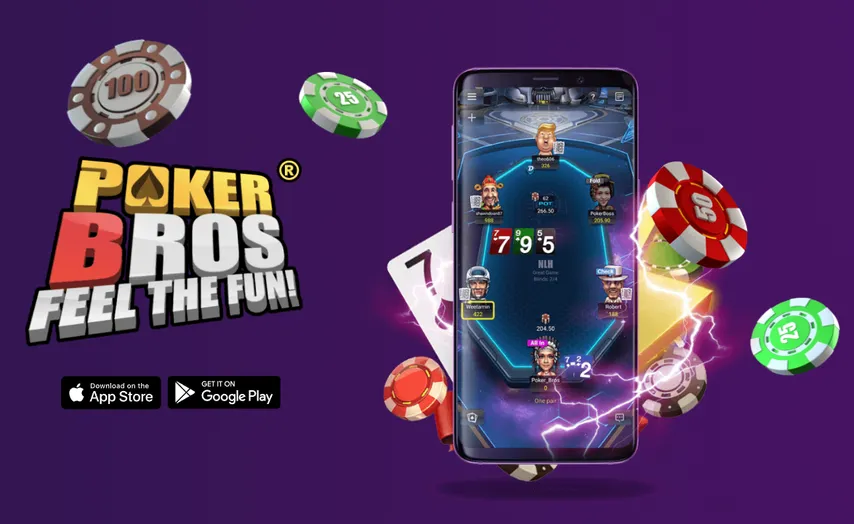 Like with all unions and clubs on mobile poker apps, it (literally) pays to know which ones are best to join. With a little extra information, you can collect higher rakeback, but more importantly, you'll get more assurance when it comes to deposits and withdrawals.


Long-running room with lively cash games and eight-figure MTTs
GT Bonuses


Bitcoin and US-friendly room that allows HUDs
GT Bonuses


Global crypto-only room with bad beat jackpots and weekly leaderboards
GT Bonuses
Speed up the process of joining clubs and unions by getting in touch with us.
GipsyTeam support
We will help you solve
any
poker question
We work
around the clock
without weekends and holidays
We respond within 10 minutes
Increased rakeback and personal bonuses
Help with deposits and cashouts
Access to mobile applications
Solving problems with accounts
Technical support
Questions about the site and forum
Summary of the PokerBros PanAmericana Union
If you join the PokerBros PanAmericana Union, your opponents will be from all over the world – though we can see that many are from the US, Australia, Europe, Asia, and Latin America. It's common for poker unions on PokerBros to focus on certain player bases, but PanAmericana is spread all over.
Cash games run around the clock, thanks to the larger size of the PanAmericana Union. This is a great place for players to multi-table different games and play against softer competition than the major poker sites.
There is also a Bad Beat Jackpot on this union and the prize can easily reach 6 figures, which could be yours if you get a special kind of bad beat.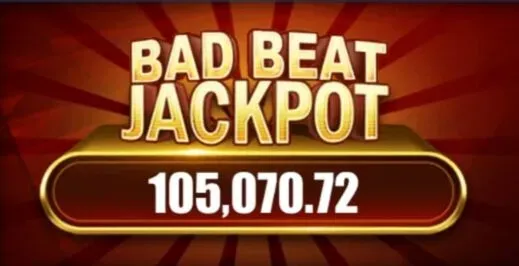 The rake at the PanAmericana Union is 40% if you collect our 5% promotion on top of the standard 35%.
The SERENGETI Club is recommended right now, but you should check with us to see if another club can offer better conditions.
Cash Games and MTTs at the PokerBros PanAmericana Union
The PanAmericana Union runs its cash games in NLH, PLO4, PLO5, PLO6, Crazy Pineapple, and Hi/Lo. The tables are mostly 6-max, but you can find 4, 8, and 9-max tables.
There are also double flop PLO tables on this union.
Here are the stakes for those games:
| NLH | PLO4 | PLO5 | PLO6 |
| --- | --- | --- | --- |
| 10 – 1K | 20 – 1K | 1K – 2K | 10 – 2K |
You'll probably be able to find tables in your format at most times of the day.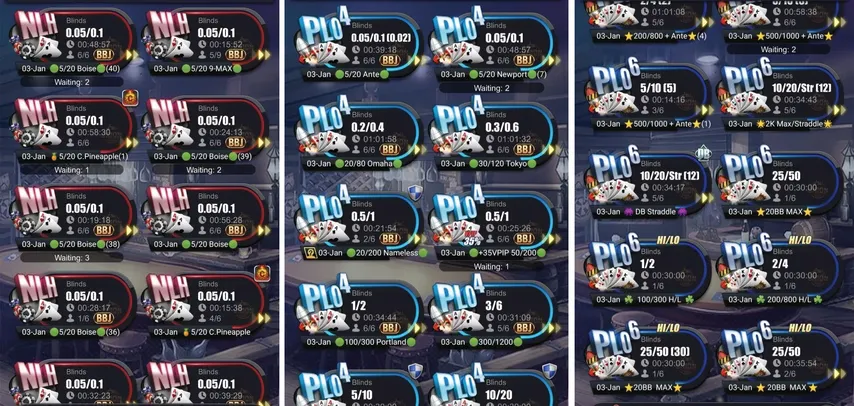 Tournaments and Freerolls on the PanAmericana Union
You can play rewarding MTTs on the PanAmericana Union in lots of different structures, like knockout, super turbo, deep stack, freezeout, and more. Spin and Go tables are also present on the union.
Unfortunately, this union could use more Sit & Go tables, so SNG players might not find enough traffic here.
The PanAmericana Union also has freerolls! While they don't have nearly as many as major poker sites like partypoker, this is great news for club players.
How to Join the PokerBros PanAmericana Union
This is how to join the PanAmericana Union and start playing.
The first step before playing is to download the PokerBros application. There are no conditions or location regulations, and the app can be found in Google Play or the App Store for free.
You can play on smartphones and tablets, but some users like to play PokerBros with an emulator on their PC. A program like BlueStacks can help you do this and play more conveniently.
When you have downloaded the app, the next step is to register an account with PokerBros. Again, there are no special conditions and this should only take a minute or two.
With the app open, login and find the magnifying glass icon. Click it and enter the PanAmericana Club ID and Referral ID from our GT+ staff.
There you go! Your application will be forwarded to the club and once accepted, you can enter the games.
Which Mobile Poker Apps Have the Best Traffic?
When we check the traffic for PokerBros, they are one of the top three apps.
PokerBros is an ideal club app for:
NL5 to NL200
PL10 to PL200
PokerBros holds more No-Limit Holdem tables than other apps at the NL25 stakes and higher (according to our traffic monitoring service).
That being said, Suprema Poker and PPPoker dominate the micro stakes between NL2 to NL10.
If you are looking for 5-Card Pot-Limit Omaha, PPPoker is a much better choice than PokerBros. They have tables running from PLO5 2 to PLO5 500, with a ton of action between PLO5 10 to PLO5 20.
For higher-stakes games in NL, PLO4, and PLO5, GGClubs has several tables running around the clock. They are a good option for players in games at NL50, PL50, and PLO5 50 and above.
Official PokerBros Disclaimer
Disclaimer 1: PokerBros is an online social gaming platform and does not provide any real money service.
Disclaimer 2: PokerBros is not a sponsor of or in any way involved with this promotional activity, nor does PokerBros endorse it.