The PokerBros Paradise Union is one of the oldest on the mobile app scene and is well-known for all the right reasons.
If you don't know what club apps are, they basically allow players around the world to join or create their own poker clubs, so each organization gets its own unique feel and selection of games. Quite often, the players in these clubs are less experienced and more casual than what you face on traditional online poker sites.
When clubs get large enough and band together for more action, they become a union, like the Paradise Union.


Long-running room with lively cash games and eight-figure MTTs
GT Bonuses


Bitcoin and US-friendly room that allows HUDs
GT Bonuses


Global crypto-only room with bad beat jackpots and weekly leaderboards
GT Bonuses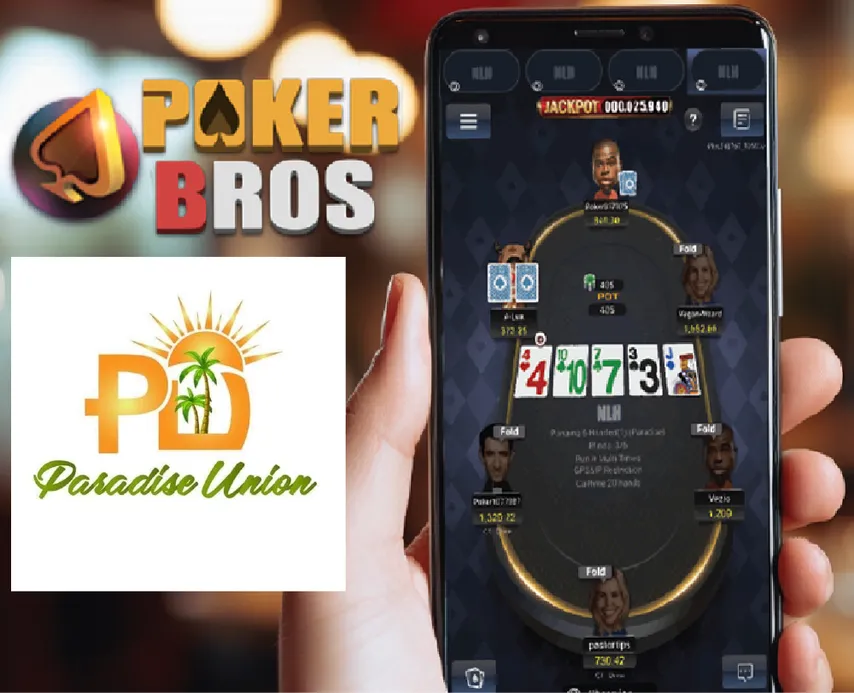 What is Special About the Paradise Union on PokerBros?
The PokerBros Paradise Union is a soft option for low and mid-stakes poker across several different games, like NLH, PLO4, PLO5, PLO6, and others. The union is made up of lots of smaller clubs that all share player pools. You'll face lots of North American players, but you will see members coming from other areas of the globe as well.
The Paradise Union has been around since 2020, so they've built up a large enough international player base to offer games almost around the clock, from micro to high-stakes. That being said, the peak times are during America's evening hours.
Even though the cash games can go as high as NL1k or PL2k, this union offers the most action at low and mid-stake games.
We can get you 40% rakeback on the Paradise Union, which is the standard 35% rate combined with our 5% promo. When you want to become a member of the Paradise Union, contact our team so we can explain how to join and provide you with a Club ID and Referral ID.
Maybe you want higher rakeback (some unions have 50%) or a different format that Paradise doesn't host. If there is a better union, we'll definitely let you know about it.
Cash Games and MTTs on the Paradise Union
The Paradise Union runs a variety of cash games, usually in the typical formats like NLH, PLO4, PLO5, and PLO6. There are a few other less-active games running, like OFC, PLO Hi/Lo, Short Deck, and Pineapple Holdem.
You'll also see Double Board Omaha and Bomb Pot tables in the Paradise Union clubs.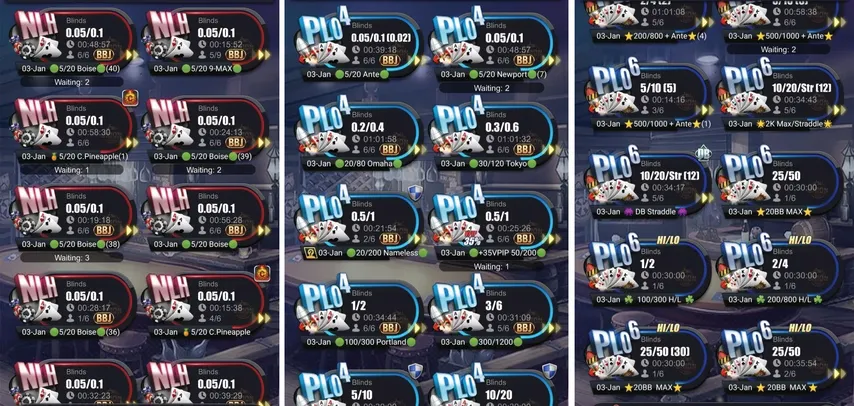 Here are the stakes for the most popular formats:
The Paradise Union is one of the best unions for MTTs and they often partner up with other major unions to host even bigger multi-day series'. Paradise has joined unions like Diamond and PanAmericana in the past, but only to host tournaments, and not a permanent merge of the player bases.
You can also play Sit & Go on the Paradise Union clubs.
How to Join a Club on the Paradise Union
Here's how to join the Paradise Union via one of the many clubs.
Of course, you need to have downloaded the PokerBros app from the App Store or Google Play.
When you open that, you'll see an option to log in or register. If you aren't a PokerBros member, you can create an account, which only takes a minute to complete.
If you are logged in, just click on the magnifying glass icon, which will bring up a new window.
Enter the Club ID and Referral ID for the Paradise Union club that you have chosen.
Remember, we can supply you with the Club ID and Referral ID for whichever clubs and will give you the best conditions, like higher rakeback or a welcome bonus (if there is one).
One small note: With poker clubs, your deposits and withdrawals get handled by agents – not by PokerBros. This can be a quick way to move your bankroll between different clubs and unions, but you should go through trusted agents who came recommended.
Want to Check Out Other Unions or Apps?
The Paradise Union has a lot of strengths, like high-traffic cash games and huge MTT series, but there might be other unions offering you more.
Also, the action in the Paradise Union is slightly more competitive than in other places. You'll still find a lower average skill level than most major poker rooms, but it's definitely not the softest of the PokerBros unions.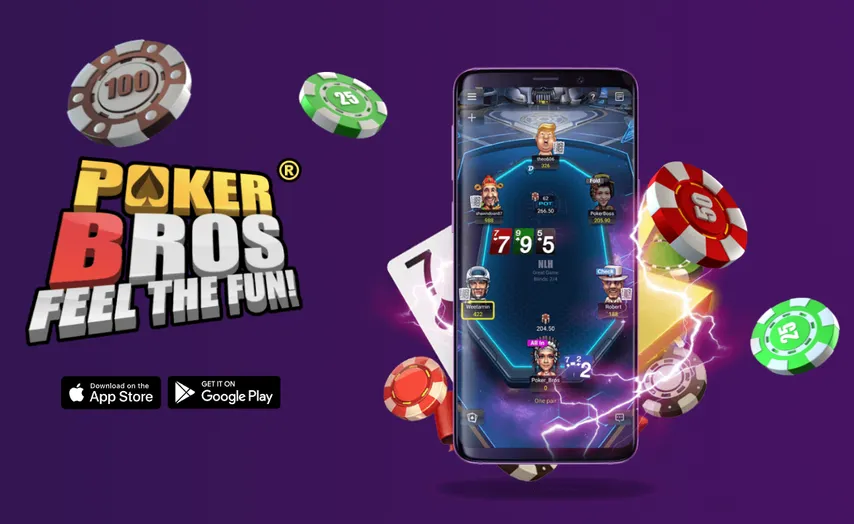 We keep tabs on other PokerBros unions, like the Diamond Union, PanAmericana Union, Lucky Stars Union, and Pacifica Union where you might find looser competition.
Over time, certain clubs might specialize in certain formats, which means that some clubs and unions are going to be better for PLO and others better for NLH action.
Official PokerBros Disclaimer
Disclaimer 1: PokerBros is an online social gaming platform and does not provide any real money service.
Disclaimer 2: PokerBros is not a sponsor of or in any way involved with this promotional activity, nor does PokerBros endorse it.