The PokerBros RGS Union is one of the top choices for players in the club poker scene. If you play on RGS, you'll find good micro to mid-stakes action in several different formats. When we say action, we're not just talking about cash games. RGS also has Spin & Go's and a great daily lineup of MTTs (with satellites).
RGS United, or RGS Union, is short for Run Good Streets, but you won't necessarily need hot hands and luck to be successful here. Skilled players should be able to win more often in this union because the (mostly American) competition is softer – not because they're running like poker gods.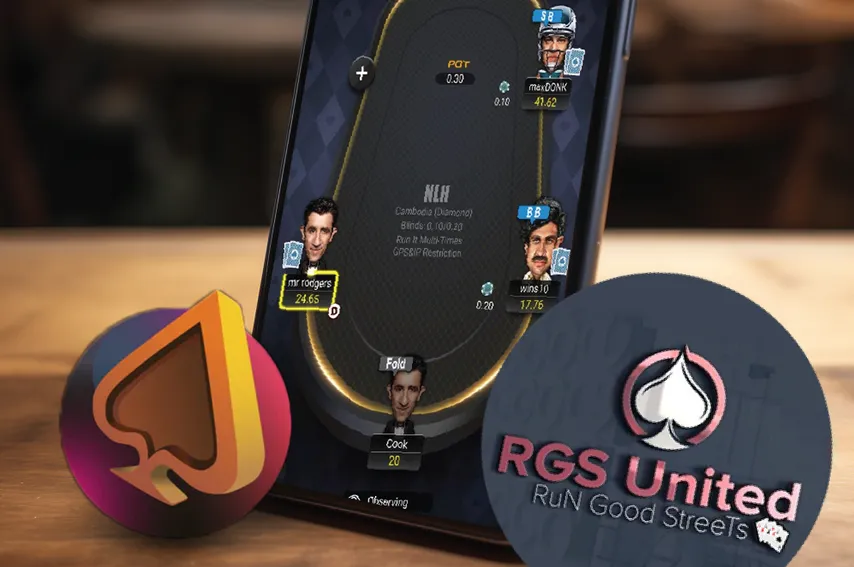 Now, let's talk about the RGS Union a bit more, examine the games they have, and explain how to join easily.


Long-running room with lively cash games and eight-figure MTTs
GT Bonuses


Bitcoin and US-friendly room that allows HUDs
GT Bonuses


Global crypto-only room with bad beat jackpots and weekly leaderboards
GT Bonuses
What to Expect from RGS Union (Run Good Streets)
RGS Union is one of the top five largest unions on the PokerBros network, made up of many smaller clubs. The good thing about having a union like RGS is that the player pools can merge to create more lively cash games and larger MTT guarantees.
At the same time, playing on a union like RGS doesn't mean that you get the grinders and nits that you do on major poker sites. We're hearing that RGS is one of the softest of all PokerBros unions, but of course, take that with a grain of salt.
The rakeback we can arrange on the RGS Union is 40%.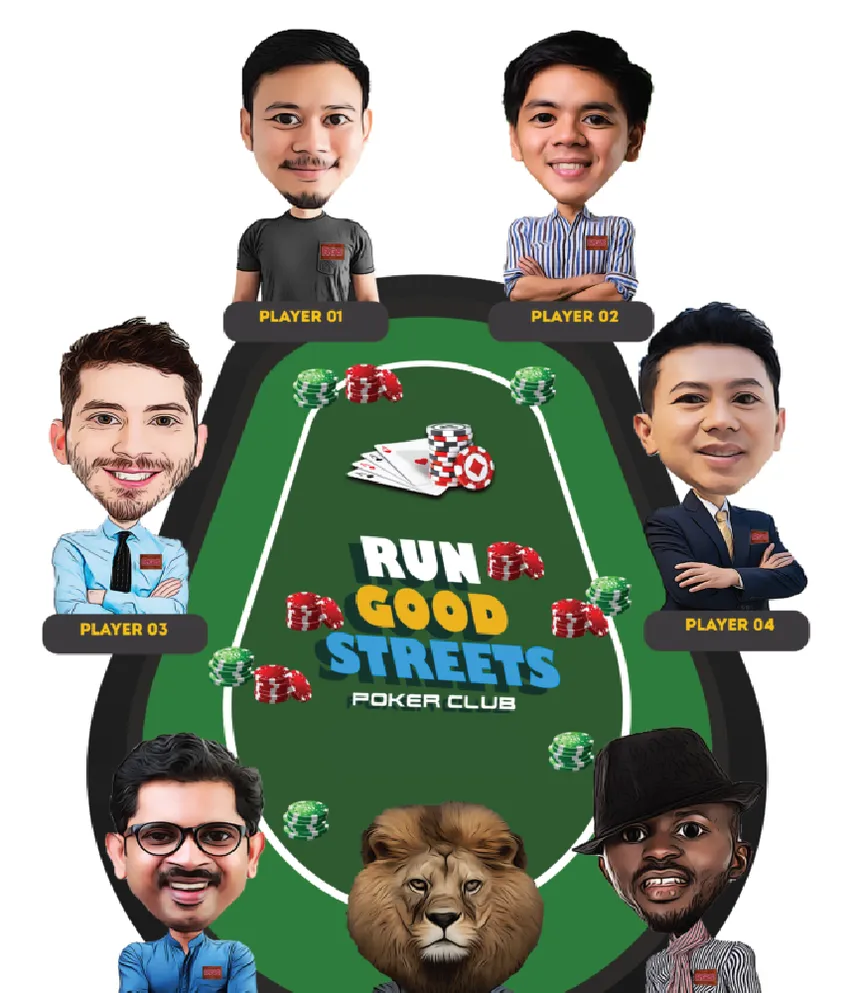 As you may know, PokerBros is not controlling or managing any unions and clubs that form on their app. The lack of conditions allows anyone, anywhere to connect and play in the style they want. This is also why trusted organizations are so highly valued, as are trusted agents who handle deposits and withdrawals for each club inside the unions.
We recommend that anyone who is joining a club do so with a trusted agent who is affiliated with other trusted members of the community.
We've been working with unions, clubs, and agents since the start of the mobile app scene, and we're happy to let you know which ones we recommend (and which we don't).
GipsyTeam support
We will help you solve
any
poker question
We work
around the clock
without weekends and holidays
We respond within 10 minutes
Increased rakeback and personal bonuses
Help with deposits and cashouts
Access to mobile applications
Solving problems with accounts
Technical support
Questions about the site and forum
Cash Games and MTTs on RGS Union
No-Limit Holdem (NLH) definitely gets a lot of traffic on the RGS Union, with stakes going from NL10 to NL500.
Regular Pot-Limit Omaha (PLO4) tables run from PL10 to PL350. RGS Union has PLO5 tables too, but unfortunately, only around the 200 limit. This may change later, but you can always shoot us a message if PLO5 is the game you want to play.
6-Card PLO is more popular than 5-Card, with games between the 10 and 200 limit. If you want to play PLO6 Hi/Lo, the same stakes are available, though you might find less action.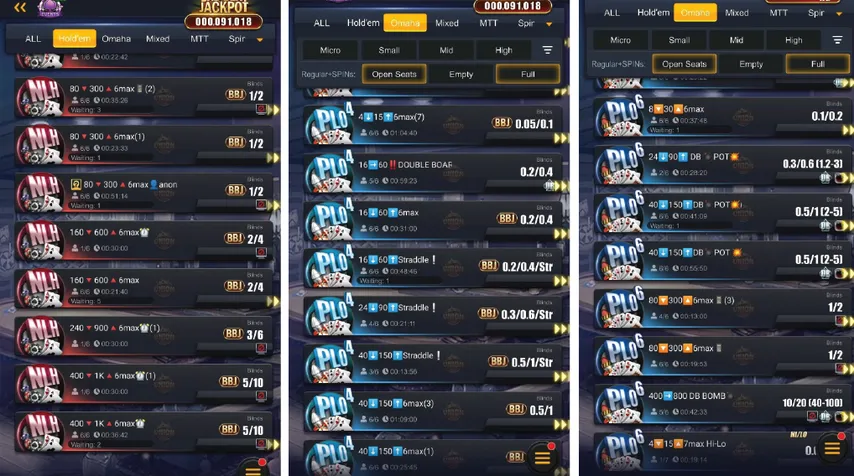 For all of these games, you'll find just a few tables at the higher limits we mentioned, with micro and low stakes accounting for 95%+ of the cash game action.
Unfortunately for multi-table tournament lovers, RGS doesn't allow players to enter MTTs in their union. This is not much of an obstacle though, since getting into MTT-friendly unions like PanAmericana, Pacifica, and Diamond Union takes no time at all.
Club apps are so easy to join that you could even switch to a different one for MTTs. For that, PPPoker is a nice option, with regular MTTs with guarantees between 50,000 and 500,000 – massive prizes for a mobile app.
How Can You Join the RGS Union?
Here's how to join RGS quickly:
Open up the PokerBros app. If you need it still, just search for PokerBros in Google Play or the App Store.
When you have it open, you can either log in or sign up if you haven't already. Creating an account is a very quick process that only takes a couple of steps. You will see a Register button as you first open the PokerBros app.
When you are logged in, you'll notice a small magnifying glass on the main screen. This is how you search for a club and apply to be a member.
Click the magnifying glass and enter the Club ID and Referral ID to apply.
You can get an updated Club ID and Referral ID in less than a minute by sending us a message. Since the best clubs are constantly changing, we want to make sure you've got the most advantageous joining conditions, like better rakeback.
Disclaimer 1: PokerBros is an online social gaming platform and does not provide any real money service.
Disclaimer 2: PokerBros is not a sponsor of or in any way involved with this promotional activity, nor does PokerBros endorse it.