The Universal Poker Table Organizer (UPTO) is one of the latest tools aimed to help improve the user's experience in the online poker sphere. With its innovative features and user-friendly interface, UPTO helps improve the gameplay experience, albeit with a few shortcomings on certain fronts. Let's delve into the UPTO review and explore how this tool can improve your game.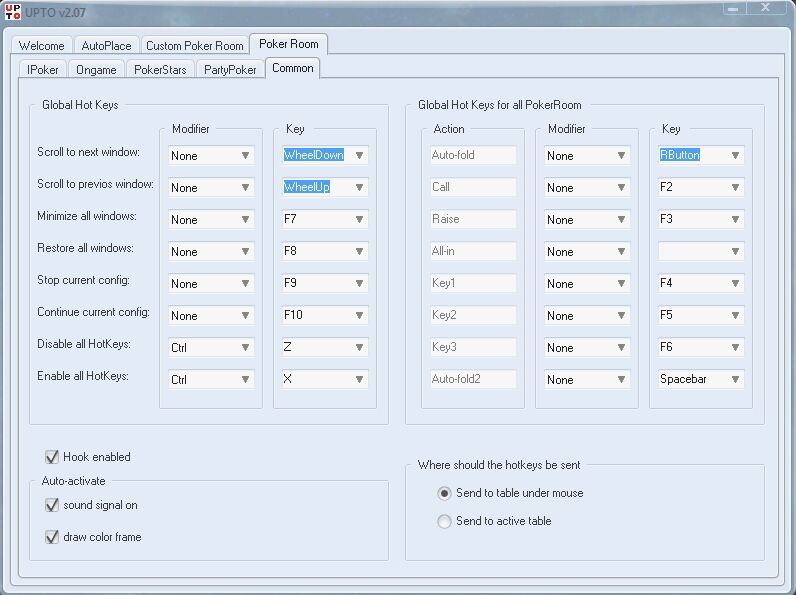 Features(Pros)
Let's start with the UPTO features that stood out for us on a positive front.
Support for All Poker Rooms and Networks
UPTO aims to cater to diverse poker players by supporting all major poker rooms and networks. Whether you prefer PokerStars, iPoker, or any other platform, UPTO covers you. This versatility helps players who frequent different poker rooms, eliminating the need to switch between multiple software solutions.


Long-running room with lively cash games and eight-figure MTTs
GT Bonuses


Bitcoin and US-friendly room that allows HUDs
GT Bonuses


Global crypto-only room with bad beat jackpots and weekly leaderboards
GT Bonuses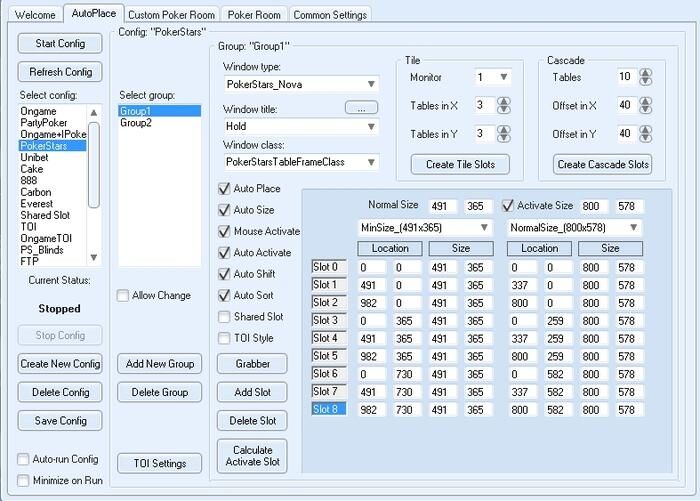 AmericasCardroom, PokerStars, and 888 Poker are fantastic options to give this software a spin on. Each platform offers games, tournaments, and enticing rewards to keep you engaged.
Flexible Table Arrangements
The software provides several table layout choices to suit your needs. Whether you cascade tables, stack them below each other, or stretch them over the width of your desktop, UPTO allows you to do any. You may also create and store various arrangement templates, enabling you to easily swap between layouts according to your mood or gameplay style.
Automatic SNG Registration and Customizable Hotkeys
UPTO offers automatic registration and support for a set number of Sit and Go (SNG) tournaments per session for PokerStars players who grind them. UPTO also offers customizable hotkeys for managing tables and performing player actions, allowing you to execute actions promptly and efficiently during your sessions.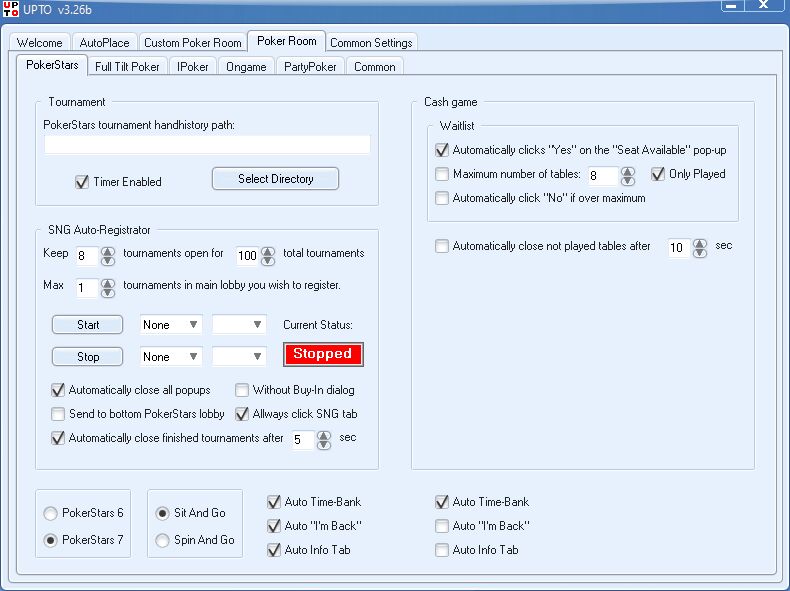 Enhanced Tournament Support
UPTO isn't only good at table management; but also at tournament assistance. UPTO has a blind level timer for PokerStars players, allowing you to keep track of the time till the blinds rise. Furthermore, UPTO streamlines the registration procedure for iPoker tournaments by offering one-click registration.
Automatic Activation and Notification Customization
You can use TOI Style (TOI-Table Of Interest). In this style, all active tables at which you should make decisions are displayed in one slot. In poker, keeping track of your turns and paying attention to your opponent's actions is essential. UPTO's automatic activation function brings the table that needs your attention to the front. Additionally, you can personalize the notification choices to suit your tastes. You may customize your experience with UPTO by changing the size of the table, adding blinking indicators, sound signals, or adding colored frames.
Those on the Gipsyteam forum can head there to ask any questions directly to the developers about UPTO.
Price and Download
Players can download the poker tool for free from the official website. The website offers players a 30-day free trial to test the product before buying it if you want to review it yourself. A $30 price tag makes it one of the market's most affordable poker software options. Given that you should be able to add many more tables every session, this minimal investment should pay for itself very rapidly for any lucrative poker player, even if playing the lowest stakes. The tool's easy download and installation process allows you to access its impressive features quickly.
Cons
Of course, no product or website is perfect, and UPTO is no different, with a few crucial areas with room for improvement.
Limited Platform Support
One of the significant drawbacks of the Universal Poker Table Organizer program is its lack of platform compatibility. It is now only accessible for Windows, leaving Mac and Linux users in the cold. Because of this constraint, many online poker players cannot use the software's functionality. Increasing the software's compatibility with different operating systems would undoubtedly increase its user base.
Lack of Mobile Compatibility
The absence of mobile compatibility with the Universal Poker Table Organizer software is a significant disadvantage in today's mobile-dominated market. Many players choose to play poker on their smartphones or tablets because of the ease and flexibility they provide. Unfortunately, the lack of a mobile version prevents customers from installing and using the program on their mobile devices, limiting its practicality.
Adding a mobile-compatible version of the program would enable users to easily download and buy the program and use its capabilities whenever they wanted, making it a more enticing alternative for passionate poker players.
Lack of Advanced Statistical Analysis
Statistical analysis is a crucial component of game improvement for professional poker players. Unfortunately, the sophisticated statistical analysis functions are missing from the Universal Poker Table Organizer program. It offers fundamental data like hand histories and player statistics but cannot give in-depth analysis or real-time data interpretation. Players that want to hone their tactics and make informed decisions during games would tremendously benefit from including sophisticated statistical tools and features, such as hand range analysis and equity calculations.
Performance Score
| Feature | Score over 10 |
| --- | --- |
| Customization Options | 9.5 |
| User Friendliness | 8.5 |
| Mobile Compatibility | 5.0 |
| Compatibility and Integration | 5.0 |
| Organization and Layout | 8.0 |
| Functionality | 9.0 |
Overall Score- 7.5
The Universal Poker Table Organizer (UPTO) is a powerful and reasonably priced tool for online poker players aiming to optimize their online poker game. With its intuitive interface, multi-table management capabilities, and extensive customization options, UPTO offers several advantages to players. However, the tool's limited platform compatibility, mobile integration, and lack of advanced statistical analysis pose minor challenges. The UPTO poker tool's affordable price, ease of download, and several essential features make it a reasonable choice for players to consider buying despite these shortcomings.