Even if it's your first few days in the online poker world, you have probably heard of GGPoker.
GGPoker may be the largest site in the world with one of the best software designs, plus some big poker pros signed to the GG Team (like Daniel Negreanu, Fedor Holz, and Jason Koon). GG started out in 2014, and its network has grown to have two other sites called Natural8 and BetKings Poker.
We're going to let you know what some players think about GGPoker and by the end, you'll know what you can expect from the site.


Long-running room with lively cash games and eight-figure MTTs
GT Bonuses


Bitcoin and US-friendly room that allows HUDs
GT Bonuses


Global crypto-only room with bad beat jackpots and weekly leaderboards
GT Bonuses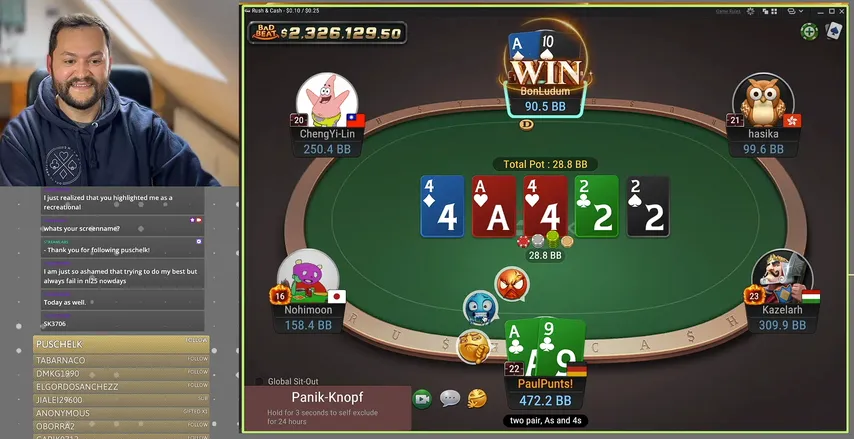 Opinions from a Few Poker Pros
Phil Galfond said, "If you don't know already, GG, now, is (the) industry leader. 10 years ago now, especially, PokerStars kind of had a monopoly, and GG has seen massive growth for a number of reasons.."
CeeGee (poker pro and streamer) tweeted, "I often get asked why I don't grind on GGPoker. The biggest reason is the rake and rewards system. Online poker players don't pay enough attention to rake. Low rake is one of the advantages of playing online. To be successful, you need a good site selection."
Daniel Negreanu said on Twitter, "In a very short time, GGPoker has really made a name for itself in the online space," ‌adding that they had great mobile software and staking.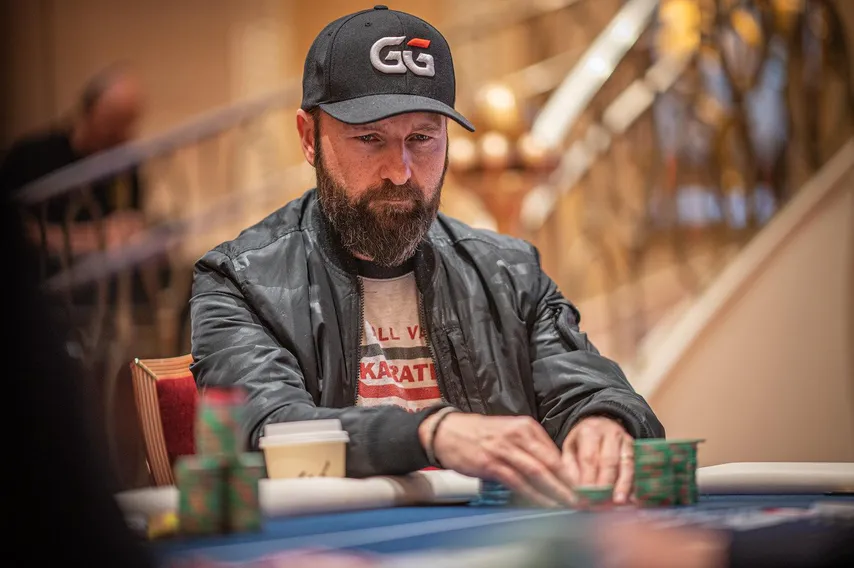 Opinions from Real Players Like You
Overall, GGPoker scores 4.9 out of 5 stars with our players. We'll go through a few reviews, and not just 5-star reviews either. Let's hear what players really think of GG.
StickY_99 ⭐⭐⭐⭐⭐

"I've been playing on this site for half a year now and I can say it's a great place. There were no problems with either deposit or withdrawal. Good variety of games."
CrimsonCAptAN ⭐⭐⭐⭐⭐

"I used to play on PokerStars, but now the stars aren't the same. I've switched to GG. Great network, with lots of players from all over the world. They're actively trying to keep their place as the leader, and it's worth taking advantage of that."
Dima_plays_poker ⭐⭐⭐⭐

"I'll give it 4 stars. I love the interface, huge prize pools, and juicy promotions. I've taken away 1 star because of lags/connection issues."
NEoZloY ⭐⭐⭐

"GGPoker managers are very talented. It's really hard to come up with so many interesting ideas. The software is really impressive, with so many features designed for recreational players. The hand replayer takes some getting used to though, it's not like replayers on other sites.

Cons:

– The support team is not as loyal to players as in other rooms

– In general, rakeback could be way lower than the declared 60% because of PVI

– Sometimes there are problems with withdrawals (they could cancel it without any notice

– High rake

– You have to select tables more because of the high rake, but this brings a risk of being banned for bum hunting.

In general, GGPoker does its best to ensure that players won't cash out the money from the account (the winnings chart in PokerCraft does not count rake, which is misleading. Rakeback is constantly changing, plus, there is no option to self-exclude yourself in casino games etc)

But in general, the room is pleasant, especially for people who come there to have fun."
Abitovich ⭐

the worst rake I've ever played. the highest rake (about 8-8.2 b/100), and the lowest rakeback (I got 6.5%), although the description will promise you 20% (not 20%, exactly 20%!)
It's important to point out that 20% is the average rakeback for the starting loyalty tier at GGPoker. It's also possible that this user wasn't calculating the rake properly because of the PVI (Player Value Index) GGPoker uses to calculate a player's rake.
Winning players and losing players generate a different PVI number, and with a 0.2 or 0.3 PVI, this kind of rakeback wouldn't be unusual.
The High-Stakes Boycotts at GGPoker
Saying that the rake at high-stakes PLO games on GGPoker is unsustainable, a community of regulars boycotted the platform. Interestingly, Phil Galfond pointed out that the rake had always been high in these games, but he was just an observer.

On September 25, 2023, a group of PLO players announced their boycott of the high-stakes PLO games, leaving the online tables empty.
This was reminiscent of the boycott from high-stakes NLH players in April of 2023, for the exact same reasons. In that case, GGPoker responded by rolling back the rake and siding with the players.
Our Honest Opinions on GGPoker
There is no doubt that GGPoker is pushing the limits in a few areas, like game formats (with several unique games), software design, and player traffic.
In general, GGPoker is a modern poker site with all the trimmings, like a range of cashier options, well-developed software, and a big focus on promotions for players.
Let's talk about ‌gameplay, software safety, and cheating.
How is the Gameplay?
In terms of how smooth the software runs and a lot of the features GG has managed to add – their poker experience is one of the best (if not the best). From a gameplay perspective, it lacks nothing.
It's great to see GGPoker bringing live cash game aspects into ‌online games. Straddling, running it more than once (with no extra rake), and even no-look all-ins are all possible on GG.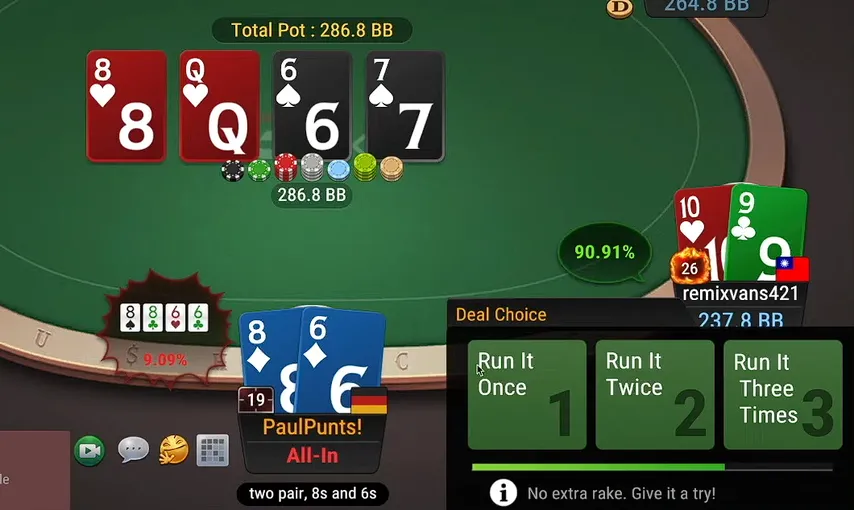 You'll notice quickly that the tables give you lots of ways to express yourself, with more emotions than in any other poker room.
You can choose from great table designs, pick from some unique (and odd) avatars, and choose from endless reactions.

It is one of the most visually appealing sites, but some poker players might feel like GGPoker is aimed toward recreational fun lovers and not GTO-focused regulars. A lot of these features and promos (like freerolls) attract new players, which is what everyone wants.
Is GGPoker Safe to Play On?
GGPoker has a strong public stance on game integrity and preventing cheating. They don't want players using any kind of third-party software while playing their games, something which they'll actively try to monitor for.
GGPoker stated in a public message that they monitor gameplay 24/7 and use 3rd party security companies (as well as their own in-house security) to check for issues. They also said that DDoS attacks were a significant problem for their competitors, so they've focused a lot of funding on strengthening that area.
Some players have been crying foul over accounts being closed or frozen for seemingly no legitimate reason. We can't speculate, but this isn't going to affect most players. If the players who lost accounts were playing legitimately, most likely, it's the result of an over-tuned security system.
Reports of Cheating on GGPoker
If you google a poker site – any poker site at all – you'll find individuals claiming that the site is rigged in some way or full of cheating players.
Remember, every poker site has some risk of attracting cheaters. In every case, it's better to be on a large, established poker site like GGPoker. Smaller poker sites aren't always as secure or equipped to handle modern threats.
Daniel Negreanu had this to say on GGPoker's security:
"Anytime you're talking about a game like poker or anything related to money, you're always going to have people that are dishonest. They're going to try to catch you. GGPoker is at the forefront of catching people."
There have been high-profile confirmed reports of players cheating on the site, like Ali Imsirovic, who admitted to playing with multiple accounts in MTT tournaments. He was crowned 2021 Poker Player of the Year in the Global Poker Awards before the scandal broke.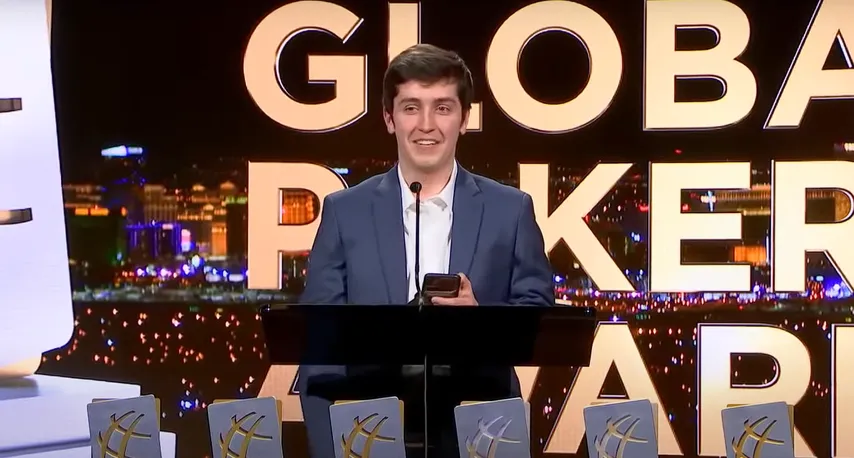 A report published by a cyber security expert found some flaws with GGPoker's software, which could potentially allow a hacker to see hole cards. Even though there was no tampering, GG responded, saying that the flaw was only a threat if the hacker had access to a specific network and knowledge about the players on that network, making it a low-priority threat.
However, some professionals are asserting that GGPoker is trying to stifle or shut down professional players.