Everyone should experience playing poker offline. Even without an internet connection, there are still tons of options for poker players. Some apps have offline poker, so you can play anywhere and anytime. If you want to ditch the electronics and handle some real chips, host a private game or head to a casino for the best offline poker cash games and tournaments.
Playing live poker offline comes with a few unwritten rules, so we've included a section on offline poker etiquette and tips. When you hit the tables, you'll blend right in with the regulars. Let's dive in and talk about the many ways to play poker offline.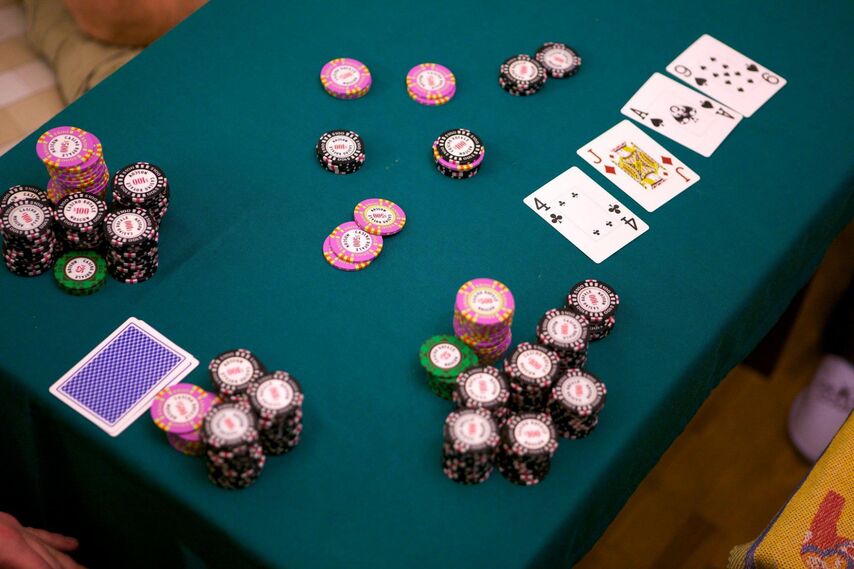 Like a lot of other games, you can play free offline poker against computer opponents. These apps don't involve any real money; their main purposes are practice and fun. Don't always expect your opponents to be acting as real players would, but these apps are still great for building understanding.
Play Solo Poker Without An Internet Connection
After downloading these free offline poker apps, you'll never have to use an internet connection for them again. It doesn't matter which device you are using; our options work on any device. The apps can be downloaded worldwide because they don't involve real money. Some have in-app purchases, but they aren't necessary to get started playing.
Poker World Offline
This app works without an internet connection on PC, Mac, Android, and iPhone operating systems. If you don't want to download anything, you can also use browser mode. Players start with 20,000 play chips and progress their way to new locations and tougher tournaments. The interface is well-developed and simple, with a beautiful color scheme. There's even a Skip feature available after you fold, so you get right back to the action.
Poker World Offline

Compatibility

PC/Xbox

Windows 10 or higher

Android

Android 4.2+

iOS

9.0 or later

Mac

9.0 or later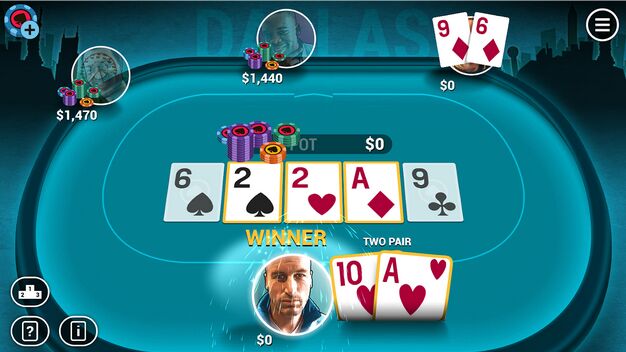 With each destination, there are new players, stakes, and themes. The first few sit & go tournaments are relatively easy, but as you progress, the tournaments become more complex. There are 60 different locations to visit, each with higher buy-ins than the last.
Poker World Offline is perfect for familiarizing yourself with poker basics. Always remember that you are playing free offline poker against computers. The bet sizing and behavior of your computerized opponents aren't always sensible or rational. You'll need completely new strategies for real opponents, online or offline.
There are in-app purchases, but you'll be able to avoid spending any money. One small downside to the application is the ads that play after tournaments finish.
Governor Of Poker 2
This app has a more storyline than Poker World Offline, plus a more immersive table. Your goal is to beat every cowboy in Texas at poker, and you won't need any internet connection to do it. Navigate to different objectives using the mini-map and use your winnings to buy houses and new transportation.
The Western-style characters at the table comment on hands, gesture, and steam when you show them a bluff. The dealer also verbally announces action and winners. There's a Fold And Skip option to save you time and deal another hand. Governor Of Poker 2 is a very entertaining free offline poker app that works with any device.
Governor Of Poker 2

Compatibility

PC/Xbox

Windows XP/Vista/7+

Android

Android 4.2+

iOS

7.0+

Mac

macOS 11.0+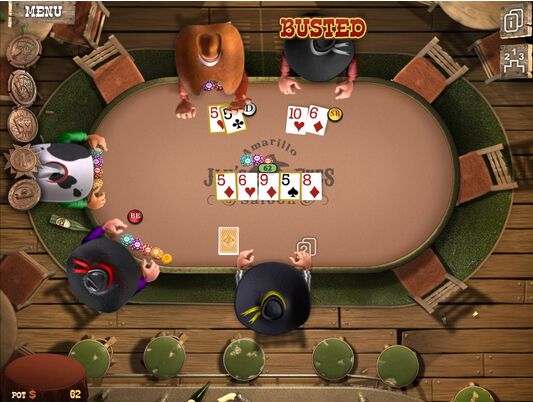 Governor Of Poker 2 has cash games, plus bounty and sit & go tournaments. With each step toward the Governor Of Poker you take, the opponents will test your poker skills more. The bet sizing that the computer uses is reasonable and somewhat realistic. Expect to be dealt pairs more often than you would normally and look forward to spectacular run-outs.
There are 27 different saloons to visit and 80 unique opponents to sit at the tables with. Along the way, you will be able to buy properties and customize your player's style.
Offline Poker With Friends
Everything gets a little more exciting when your friends are across the table. You don't need much to get started playing offline poker with your friends, but we recommend you take a moment and create the right environment. You'll need a clean table, ideally with a tablecloth, and well-spaced seating for the best offline poker experience.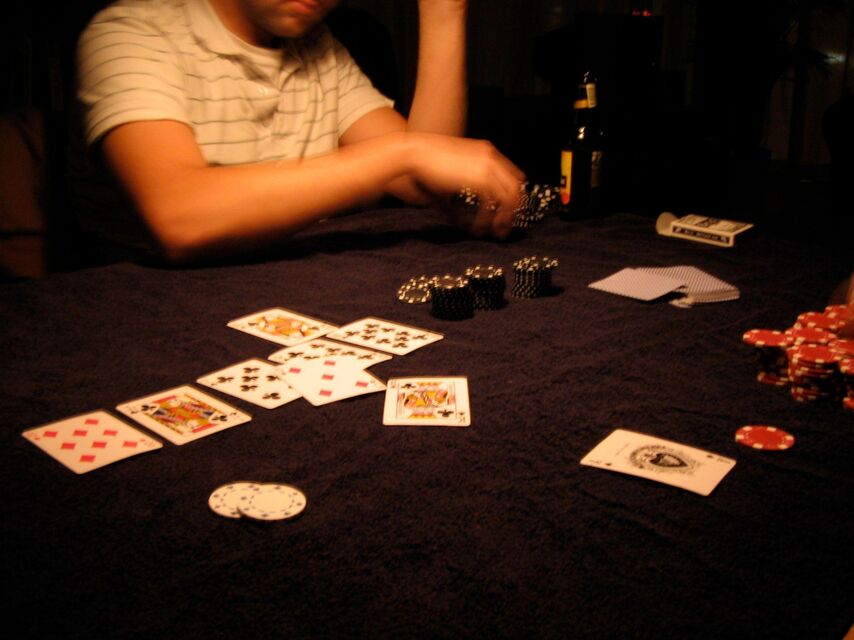 Always remember that whoever is organizing the game shouldn't be profiting. Everyone can take part in the game, but having a tournament fee or rake system is deemed illegal gambling in some places. Check the laws in your area just to be on the safe side.
What You Need To Get Started
Some say the best offline poker is at home games, with a few friends or family members. Here's what every poker game host should have:
1. A Standard 52-Card Deck
Decks of cards are common and inexpensive, usually no more than $5. You'll find decks of cards in convenience stores, grocery stores, and online retailers. If you're using a deck you already own, make sure it isn't bent or marked. Each card should look identical.
2. Poker Chips
You won't find poker chips at convenience stores, but places like Walmart or Amazon have them in stock. There are usually five denominations in a poker chip set, and enough chips for a group of players.
3. A Dealer Button
Most poker chip sets will already include the dealer button, but some don't. It's fairly easy to create your own using household items like a coin.
Playing Poker Offline For Real Money
It's easy to find a poker game offline in your city using a quick Google search. Casinos usually offer poker games if they have enough interest and traffic at the tables. There are also dedicated cardrooms in major cities that exclusively offer poker games.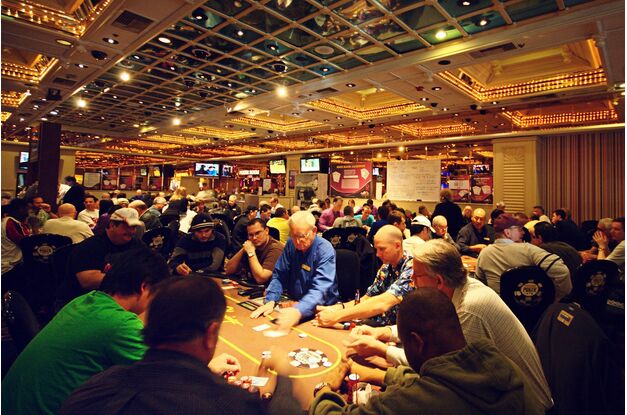 Local Poker Cash Games And Tournaments
There are more casinos and cardrooms in larger cities, and most offer poker. Always check before you make the journey, some casinos aren't busy enough to support poker games. Smaller casinos may only offer slot machines and video poker offline.
Here's a pro tip: When you call to find out about the poker tables, you can also put your name down on the table waiting list. Most people will arrive at the tables and get on the waiting list, but you can save time by doing that over the phone.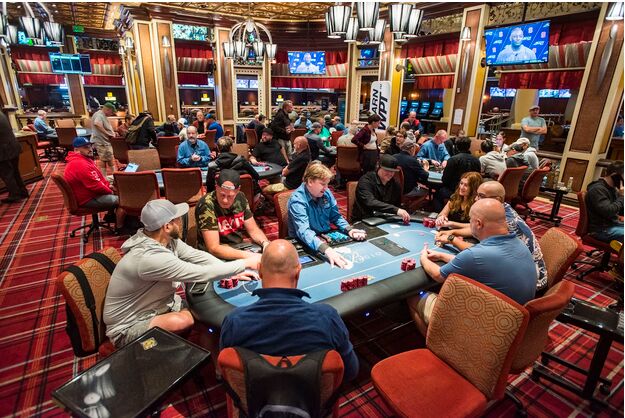 Common Offline Poker Games
If a casino offers poker, they always have no limit Texas hold 'em and sometimes pot-limit Omaha. If they have a large customer base and high traffic, they might offer short deck, stud, Omaha hi/lo, and other poker formats. Confirm the available games by getting in touch with the casino directly.
GipsyTeam support
We will help you solve
any
poker question
We work
around the clock
without weekends and holidays
We respond within 10 minutes
Increased rakeback and personal bonuses
Help with deposits and cashouts
Access to mobile applications
Solving problems with accounts
Technical support
Questions about the site and forum
Cash Game Stakes
Casinos and cardrooms have a few different cash game stakes, usually starting at $1/$2 or $2/$5. Sometimes you'll only find those two options, but some casinos will have much higher stakes. World-renowned casinos and top poker destinations will attract larger bankrolls and higher stakes. Some Las Vegas casinos have $50/$100 tables with minimum buy-ins of $5000.
Local Tournaments
Casinos with high traffic at the poker tables usually hold daily tournaments. Buy-ins start low and you'll compete against a much smaller player pool than in online tournaments. As well as their own MTTs, casinos sometimes host national or international tournaments. You can always find that information on their website.
Etiquette And Tips For Playing Poker Offline
Remember these three tips and you'll never be unpopular at offline poker tables. The best offline poker players always follow these rules.
Don't Give Away Information At The Table. Cover up your cards and never speak about them until the hand is complete. Cards can give away your hand information, but so can your body language. Keep your reactions to yourself and don't give signals to anyone at the table. It impacts you, but it also could negatively affect other players. To keep things fair, never make any kind of noise or action that can influence another player.
You'll notice a lot more chatting and table talk when only two players are in a hand, often called "heads-up". It's totally fine in this situation because they can only influence their opponent, thus giving neither player an advantage. In a multi-way hand, never reveal information or react.
Don't Be Too Slow To Act. If one player is thinking for too long, or delaying the action, it means the table will inevitably play less poker. After taking your seat, you'll get a sense of how long players are taking to act. For small decisions, 10 to 20 seconds is reasonable. For tough spots and difficult decisions, it's reasonable to take a little more time.
If a player is taking an unreasonable amount of time, there's something that the other players can do. At casinos, you're about to call "Time" if another player is seriously delaying the game. The dealer will enforce a time limit of 30 seconds to 1 minute.
Place Large Value Chips In Front. A player's stack size can affect how you choose to play against them. Everyone needs to easily see how many chips other players have, so there is etiquette to arranging your chips. Place the largest value chips in the front or on top of your stack. Never hide chips behind your stack, unless they are the lowest-value chips that you have.
Major International Offline Poker Tournaments
The World Series Of Poker is an extremely well-known annual tournament. Winners are unofficially crowned ‌the "world champions" and awarded a bracelet, along with their prize money. Buy-ins for the WSOP Main Event are traditionally $10,000 and prizes can be up to $10,000,000 for first place. It's widely considered the most competitive poker to play offline. You could enter the satellite for WSOP tournaments on GGPoker. 
The World Poker Tour sponsors multiple events every year, all across the globe. Their flagship, the WPT Main Event, is a $ 10,000-entry tournament over several days with thousands of hopeful players. The winners will receive a commemorative bracelet and a multi-million dollar prize. Jamie Gold won the largest Main Event prize ever, at $12,000,000.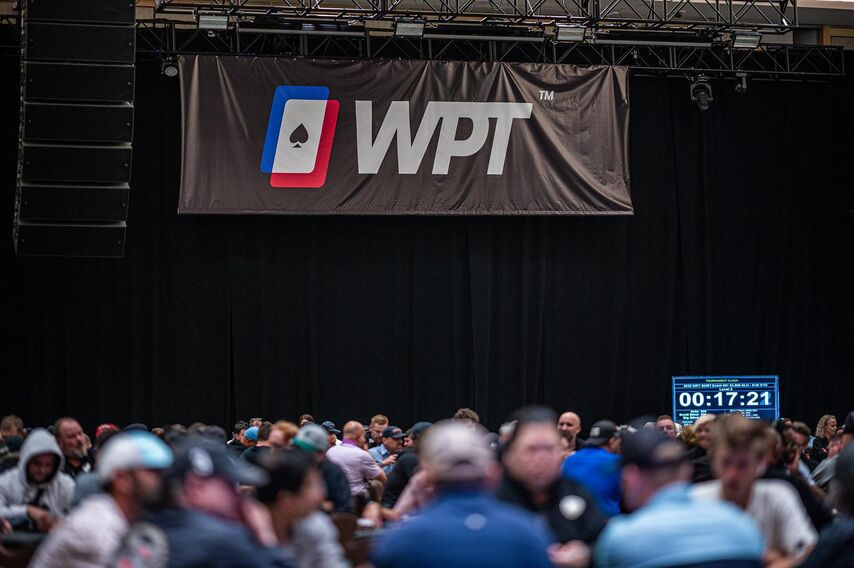 Top Poker Destinations Around The World
Macau
This small island is a magnet for recreational players and poker pros like Phil Ivey and Tom Dwan. The beautiful surroundings and high stakes are a perfect combination for the best offline poker. PokerStars held tournaments in Macau and will likely continue to do so, along with the World Poker Tour and Asian Pacific Poker Tour.
Las Vegas
The best offline poker rooms in Las Vegas, Nevada are probably at the Wynn, Bellagio, and Aria casinos. There are stakes for every level of player and lots of entertainment before and after the games, like magic shows or the Las Vegas Strip. The WSOP Maint Event is always in Las Vegas. You can even play video poker offline inside the casinos here.
Monte Carlo
This luxurious poker location featured in James Bond movies and offers players glamorous surroundings. Home to the European Poker Tour Finals, the beaches and yachts are a spectacular sight to see. The casinos in the area are used to high-profile clientele and you'll find high stakes at the poker tables here.