Showdowns are often the most exciting and tense part of any poker hand. But what is a showdown in poker? In poker, a showdown refers to the final phase of a hand, where two or more remaining players must reveal their hands to determine the winner. Unlike other poker rounds, showdown poker usually happens very fast. This in-depth article will examine the importance of Showdown in poker, its rules and much more.,
Showdown Rules in Poker
Most players would rather avoid revealing their cards at the showdown, especially when trying to bluff and get called. As a result, showdown "rules" have evolved to standardise the sequence in which each player should reveal their hand.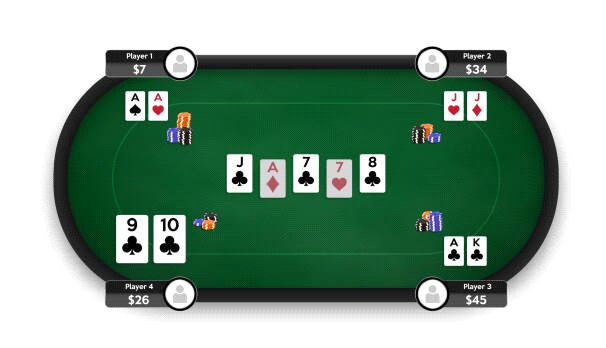 Who Should Show Their Cards First?
Whether a player should be the first to unveil their cards is determined by whether there was any betting action in the preceding betting round. If no wager was placed and everyone just checked, the players reveal their cards in the same sequence as during the previous betting round. The first player to the left of the button is the first to reveal their cards, and the rest of the players follow suit clockwise.


Long-running room with lively cash games and eight-figure MTTs
GT Bonuses


Bitcoin and US-friendly room that allows HUDs
GT Bonuses


Global crypto-only room with bad beat jackpots and weekly leaderboards
GT Bonuses
Strength of Hand Matters
The player's hand strength value is determined by the cards they physically reveal at showdown, regardless of any verbal misdeclaration made. Misrepresenting your hand at showdown with the intent to deceive others before revealing your actual cards is widely regarded as an unethical practice known as "angle shooting." Some players employ this underhanded tactic to trick opponents into folding their hands before the real cards are exposed.
Players Should Reveal Both Hole Cards
It's a fundamental poker rule: to take down the pot at the showdown, you must reveal both of your hole cards. The reason behind this rule is to ensure fairness and transparency in the game. It prevents players from hiding one of their cards to gain an unfair advantage. Revealing only one card during the showdown doesn't guarantee victory, even if that single card indicates you hold the best hand.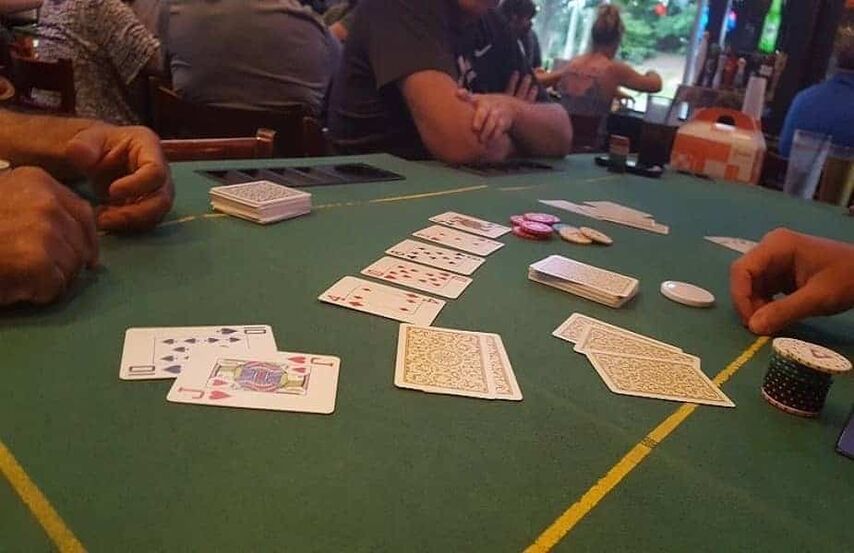 Showing Versus Mucking
In the poker world, there's typically no obligation to reveal your hand; you can fold or "muck" your cards at any point during the game. The only instance when revealing your cards is mandatory is when you're trying to win a hand at showdown.
When another player has already revealed their hand during the showdown, and they have a better hand, you have two options. The first thing you can do is to muck your hand, which involves quietly sliding or tossing your cards face-down into the muck without disclosing them to the rest of the table. Alternatively, you can reveal your cards even if you lost your hand. For less seasoned players, it's advisable to reveal your cards at every showdown and rely on the dealer to determine the winning poker hand. This approach helps prevent any errors in assessing your hand. For experienced players, revealing a losing hand at showdown has little value.
You can also get used to poker showdowns on sites like GG Poker, 888 Poker, and AmericasCardroom. This will help you get valuable experience before going to the live tables.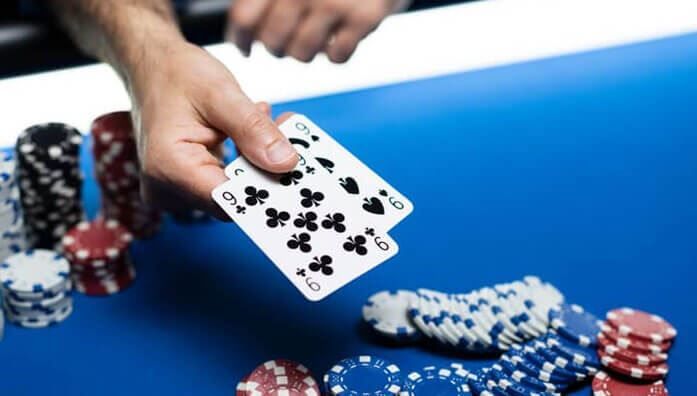 Mistakes to Avoid During Showdown
While the showdown is an integral part of poker, it's also where players are most vulnerable to costly mistakes. Here are some common showdown mistakes to steer clear of:
Revealing Cards Prematurely
During the showdown, players should avoid displaying their hole cards too early. Bluffing and deceit are essential components of the skill and strategic game of poker. When players display their cards too soon, their opponents have a free peek at their hand strength and tactics, making it simpler for others to make informed decisions. To avoid these mistakes, poker players must practice restraint and patience during the showdown. Players should wait for the appropriate time, usually when the last betting round is complete, to reveal their hole cards and let the dealer determine the winner. Luckily, you can avoid making this mistake if you are playing online on sites like PokerStars.
Revealing Your Emotions
Maintaining a poker face is critical, particularly during a showdown. Most poker players make the error of expressing their emotions through their speech, body language and facial expressions, thus exposing the strength of their hands. Whether you're delighted about a great hand or unhappy about a bad one, keeping an impartial demeanour is critical to avoid giving your opponents information.
The Importance of the Showdown
In a poker game, everything is revealed at the showdown. Players reveal their cards at this point, and the winner is determined.
Pot Allocation: Ultimately, the showdown decides how the chips or money in the pot are distributed. The person with the best hand wins the pot, while the rest go away empty-handed. A fundamental component of poker strategy is understanding when to push your advantage or minimise your losses.
Winning Big: The most significant importance of showdown is the potential to win more chips and pots. A great hand during a showdown may help you scoop a big pot. It's the moment every poker player anticipates.
| Player | Hole cards | Community Cards | Outcome |
| --- | --- | --- | --- |
| Alice | 8♠ 8♥ | 4♣ 5♠ 8♦ 9♣ 2♠ | Wins showdown with three-of-a-kind |
| Bob | A♠K♠ | 4♣ 5♠ 8♦ 9♣ 2♠ | Loses showdown |
| Carol | 10♥K♣ | 4♣ 5♠ 8♦ 9♣ 2♠ | Loses showdown |
Texas Hold'em Showdown example
Summary
Although poker showdowns are primarily about showing cards and deciding winners, they encapsulate the essence of competition, strategy, and psychology. In the poker world, experienced players grasp the significance and rules of a poker showdown, but once you understand them completely, you can leverage this knowledge to your benefit.
Have any questions? Ask our support team! We answer 24/7.
GipsyTeam support
We will help you solve
any
poker question
We work
around the clock
without weekends and holidays
We respond within 10 minutes
Increased rakeback and personal bonuses
Help with deposits and cashouts
Access to mobile applications
Solving problems with accounts
Technical support
Questions about the site and forum