$150,000,000 Gtd WSOP Winter Circuit Series
From December 4 to January 9, GGPoker will host the winter stage of the WSOP Circuit festival.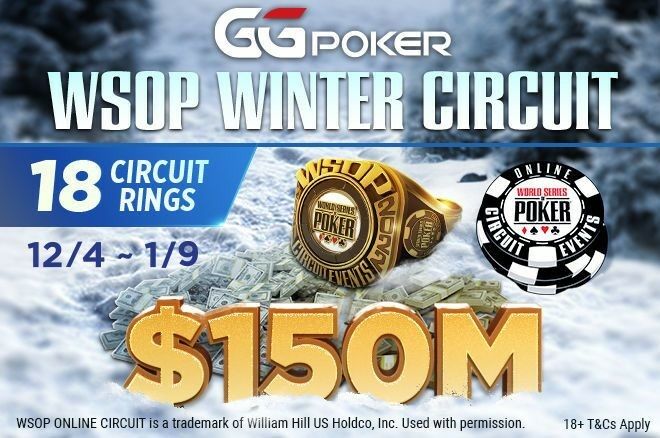 The schedule includes 18 title and several hundred side tournaments in hold'em and Omaha, and the total prize pool will be $150,000,000. The biggest prizes will be played for in the #18 WSOP Winter Circuit MAIN EVENT, $10M GTD $1,700 buy-in. The final will begin on January 9 at 21:00.
Other notable tournaments:
– #2 $10,300 Super MILLION$ High Rollers HLH with $5,000,000 Guarantee (Day 2 – December 5 at 10:00 PM CET)
– #6 $1,500 Merry MILLIONAIRE MAKER HLH with $5,000,000 Guarantee (December 12, 9:00 PM). The winner will receive $1,000,000!
– #15 New Year's MYSTERY BOUNTY for $210 with a prize pool of $2,023,000 (January 2, 21:00). The largest bounty will be $250,000.
By tradition, the winners of the title tournaments will receive branded WSOP-C rings and additional privileges:
– $1,000,000 Guaranteed Champion Freeroll Ticket
– Exclusive Golden Avatar Border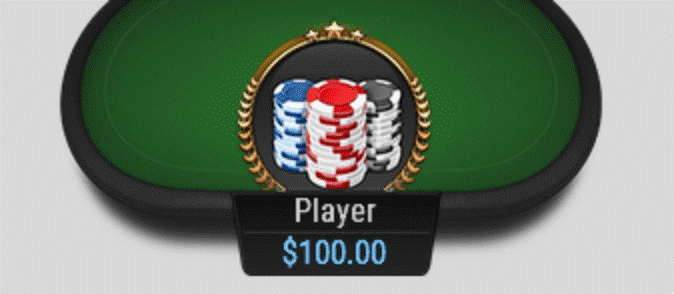 The winner of the Main Event will become part of the GGTeam Champions team.
| Date | Time (GMT) | Tournament name | Buy-in | Guarantee |
| --- | --- | --- | --- | --- |
| Sun, December 4 | 20:30 | #1 BIG 50 Bounty MILLION$ Kick-Off [Final Stage] | $50 | $1,000,000 |
| Mon, December 5 | 18:00 | #2 $10,300 Super MILLIONS High Rollers [Day 2] | $10,300 | $5,000,000 |
| Tue, December 6 | 18:00 | 3 $2,100 Bounty Hunters Championship NLHE | $2,100 | $1,000,000 |
| Thu, December 8 | 18:00 | #4 $525 Winter is Coming Bounty 6-Handed NLHE | $525 | $1,000,000 |
| Sun, December 11 | 17:00 | #5 $1,050 GGMasters HR Winter Freezeout | $1,050 | $1,225,000 |
| Mon, December 12 | 18:00 | #6 $1,500 Merry MILLIONAIRE MAKER NLHE [Final Day] | $1,500 | $5,000,000 |
| Tue, December 13 | 18:00 | #7 $1,500 Pot-Limit Omaha Championship | $1,500 | $500,000 |
| Thu, December 15 | 18:00 | #8 $320 Santa's Sled Ultra Deepstack Turbo Bounty | $320 | $500,000 |
| Sun, December 18 | 18:00 | #9 $100 Jingle Bells FLIP & GO NLHE [Go Stage] | $100 | $1,000,000 |
| Mon, December 19 | 18:00 | #10 $400 Holiday PLOSSUS [Bounty, Final Stage] | $400 | $1,000,000 |
| Tue, December 20 | 18:00 | #11 $1,500 Deepstack Championship NLHE | $1,500 | $1,000,000 |
| Thu, December 22 | 18:00 | #12 $1,050 Naughty or Nice Bounty NLHE | $1,050 | $1,000,000 |
| Mon, December 26 | 18:00 | #13 $400 Christmas COLOSSUS NLHE [Final Day] | $400 | $2,500,000 |
| Thu, December 29 | 18:00 | #14 $840 Stocking Stuffer Bounty Superstack | $840 | $1,000,000 |
| Sun, January 2 | 18:00 | #15 New Year's MYSTERY BOUNTY – $250K Top Bounty [Final Stage] | $210 | $2,023,000 |
| Mon, January 3 | 18:00 | #16 $1,500 6-Handed Championship NLHE | $1,500 | $1,000,000 |
| Wed, January 5 | 18:00 | #17 $626 PLO Ho Ho Bounty Special | $525 | $5,000,000 |
| Sun, January 9 | 18:00 | #18 WSOP Winter Circuit MAIN EVENT, $10M Gtd [Final Day] | $1,700 | $10,000,000 |
New Bet&Go Tournaments
Since November 20, the FIFA World Cup has been held in Qatar. GGPoker has launched an unusual tournament format – Bet&Go, where each tournament is tied to a real match.
Let's analyze the first match, Qatar-Ecuador, which took place on November 20. Simultaneously with the match, the Bet&Go tournament started, which consisted of two phases:
Until the end of the match. When making a buy-in, it was possible to choose the flag of one of the participating teams and get a discount, which depends on the odds of the opponents according to the bookmakers. Choosing an outsider will help you save more money.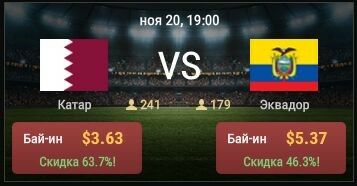 After the final whistle. Players who choose the winning team start the fight in the format of no-limit hold'em. The rest are eliminated, but can re-entry without a discount until the end of late registration. If the match had been a draw, all players would have remained in the tournament. Extra time and penalty shootouts do not count.
Bet&Go tournaments are marked in the lobby with the flags of the teams participating in the match, the buy-in without discount is $10.
iPhone14 Pro and 9 more Christmas gifts in GT+ raffle
GT+ is launching a new big lottery in December. Let's play:
– iPhone 14 Pro (256GB)
– 4 prizes of $100 each
– 5 sets of GipsyTeam branded merch : cap + sweatshirt + t-shirt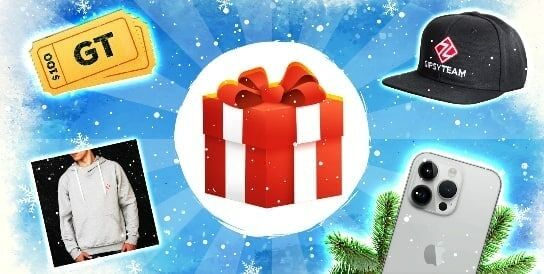 Participation is very simple: you need to answer a few questions in a short questionnaire (it will take just a minute) and register in any poker room according to our instructions. For this you will receive a lottery ticket, and if you start the game in a new room – 5 more tickets. Thus, for each room you can get 6 tickets. So, if you create accounts in 2 rooms and play a little there, you can increase your chances of winning by 12 times!
For example, you can create an account at RedStar Poker and receive 25 euros as a gift. Or at Pokerdom — and play a freeroll for 10,000 rubles on Saturday. All the details and help with registration in the rooms in the telegram @gipsyteamsocial2
The draw will take place on January 5 at 18:00 live on our instagram.
How to choose the best time to play: a new section on GipsyTeam
Service for professional players GT+ takes weekly measurements of traffic in major poker rooms. Now everyone can evaluate the results of this work: we have launched the section "Monitoring of traffic and cash tables". It will be useful for those who seek to create an optimal gaming schedule: for example, choose rooms for playing in the morning in Moscow or evaluate the traffic at all available 9-max tables.
Here's what the section consists of:
General online. The number of users logged into clients at different times of the day. It is not directly related to the traffic of cash tables, but it will allow you to evaluate the popularity of each poker room and the peak time for playing. For example, it's easy to see that at Pokerdom the action starts much earlier than at the competitors – as early as 16:00.
Hold'em . Three sub-sections: 6-max, 9-max and fast poker. Broken down by limits, from NL2 to NL5K: for each there are measurements 5 times a day. The time can be seen in the left column, and the numbers in the table are the number of active tables (see the screenshot below). Fun fact: there are as many NL25 6-max tables at peak time at RedStar Poker as at PokerStars !
Omaha. There is data on 6-max, fast tables and five-card Omaha. You can appreciate how popular PLO is at PokerKing: for example, there are even more tables on PL200 and PL500 than on GGPoker! But in five-card Omaha, the market leader has no equal.
>> https://www.gipsyteam.ru/pokerrumy/traffic <<
New bot for GT+ players
Playing in applications from GT+ has become even more convenient: now answers to many questions can be obtained automatically, without talking to support staff. Information on your personal account, statistics, available wallets and other issues is available through the @gt_plus_bot telegram bot .
Tournament tickets for correct football predictions
Until December 18, RedStar Poker is running the Football Predictor promotion dedicated to the World Cup in Qatar. The rules are simple: complete poker missions and predict the results of meetings, and get tickets to tournaments up to €10 for correct outcomes.

The action is divided into the game days of the championship. How to participate:
Confirm participation in the promotion in the Missions section of the client
From 00:00 to 23:59 on the next gaming day in GMT, complete one of two missions: score 100 (Low) or 300 (High) bonus points by playing at the RedStar Poker tables.
Place bets on 4 football scores in Missions -> Football Predictor. You cannot change the choice, after the start of the games, forecasts are not available.
Depending on the level of the mission and the number of predicted outcomes, the player will receive a prize:
| Number of correct predictions | Mission Low | Mission High |
| --- | --- | --- |
| 0 | no prize | no prize |
| 1 | Ticket €0.5 | Ticket €1 |
| 2 | Ticket €1 | Ticket €2 |
| 3 | Ticket €2 | Ticket €5 |
| 4 | Ticket €3 | Ticket €10 |
Tickets are valid for 7 days. You can check the results in the client's Missions menu.
If you actively play on RedStar, we recommend that you turn to GT+ : our players have access to preferential conditions for deposits and cashouts, reloads, iPokerTools as a gift and regular traffic measurements.
$24,000,000 Guaranteed Winter OSS Series
From December 3rd to 20th, PokerKing will be hosting the winter OSS event, this time with a $24,000,000 guarantee.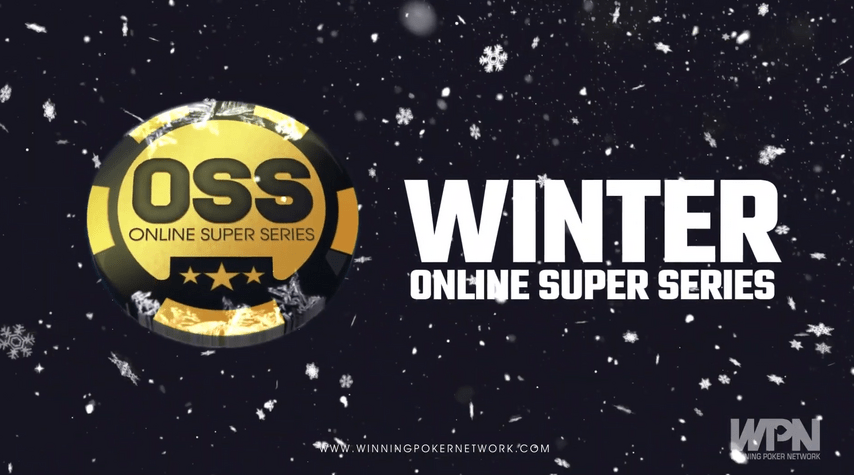 With 148 Hold'em, PLO and Hi-Lo tournaments (Stud, Omaha) in the series, many will be held in three buy-in categories: Low, Medium and High.
There will be three main tournaments:
– #1 with a buy-in of $630 and a $1,000,000 guarantee (flies on December 3 and 4 at 18:05, the final is on December 5 at 19:05 GMT)
– #70 with a buy-in of $2,650 and a prize pool of $2,000,000 (first day – 11 and December 18, the second – December 19 at 19:05)
– The smaller cop #68 with a $215 buy-in and a $1,000,000 guarantee, which will run in parallel
You can compete for solid prize money in two multi-day tournaments:
– $630 OSS #134H $2M GTD
– $215 OSS #134M $1M GTD
You can join the game from December 5 to December 19, on the second day of the tournament (December 19 at 18:30) 12% of the participants will remain.
Save on tickets by playing the numerous available satellites.
If you have moved to a country where partypoker officially operates (for example, Kazakhstan or Uzbekistan), you will be able to create a new account and take part in an exclusive GipsyTeam promotion. How it works:
You register a new account using the link below and link it to GipsyTeam. To do this, after registering, you will need to enter a login in the room on the partypoker page or contact support.
For playing in the first week after registration, you can win a cash bonus. They are of three types, depending on the limits:
Low: cash games up to NL25, tournaments with buy-ins up to $5 inclusive. After wagering $100 of rake, you will receive a bonus of $25.
Medium: NL50-NL100 cash and tournaments with buy-ins from $5.5 to $50 inclusive. For the first $500 of rake, you will receive $125.
High: NL200 cash and above, tournaments with buy-ins above $50. For the first $1,200 of rake, you will receive $300.
The maximum you can get is one bonus in each limit group (i.e. play different limits and get both Low, Medium and High bonuses, up to $450).
All players who have fulfilled the conditions of the promotion will receive an additional 10% rakeback reload bonus of the same size: $25, $125 or $300. 30 days are given for wagering, the payment is made in steps of 10%: for example, after earning $25 in rake, $2.5 will be automatically credited to your account, and so on until the payment of all $25. Also, the participants of the promotion, who will be able to complete the task, will take part in the freeroll for $1,000.
+25% rakeback for starting cash tables
Partypoker will run its Table Starter promotion through January 15th, rewarding players for opening new Hold'em and Omaha cash tables.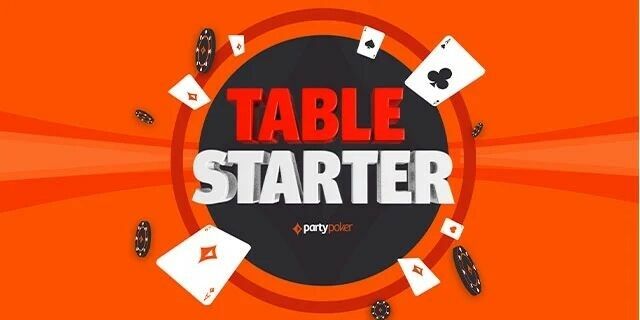 Every week you can receive 25% rakeback for all hands that were played under the following conditions:
6-max and 8-max hold'em and PLO tables (except fast poker and heads-up)
limits from $0.1/$0.25 and up
no more than 3 players at the table
The credit week lasts from 0:00 Monday to 23:59 next week GMT. Rakeback is paid out in party dollars (P$).
partypoker Championship Winter Edition $1,000,000 Gtd
The winter leg of the partypoker Championship will take place online from December 25 to January 17, with a $1,000,000 prize pool announced.

The schedule includes Hold'em and Omaha tournaments with buy-ins from $5.5 to $1,050, including multi-day tournaments.
The $530 $500,000 Guaranteed Series Main Event will have six entry days (UK time):
December 25, 22:05
January 1, 22:05
January 8, 22:05
January 15, 22:05
January 16, 19:05
January 16, 21:05 (in turbo format)
The fight will continue on January 17 at 21:05 GMT, the final table is scheduled for the same time on January 18. Satellites for tournaments from $0.01 are available in the lobby.
$50,000 in December daily missions
In December, Tigergaming will host the 25 days of poker promotion, where you can receive daily rewards for completing simple poker missions.
There are 4 tasks available each day that can be completed at cash tables, spins, Sit&Gos or tournaments. For the execution of each, 1 point is given (in the cache – 2 points).
If you score 3 points per day, you will get a ticket to the daily freeroll with a guarantee of $2,000 (4:45 GMT). The tournament is held in an automatic all-in format, the top 100 players receive prizes.
| Place | Prize |
| --- | --- |
| 1-10 | $50 |
| 11-50 | $25 |
| 51-100 | $10 |
The total prize fund of the action is $50,000, the qualifying day lasts from 5:00 to 4:00 GMT.
PSPC Platinum Passes and other $500,000 minigame prizes
From November 21 to December 11, the Chests&Ladders promotion at PokerStars will give away PSPC Platinum Pass packages and cash prizes.
It is required to confirm participation in the client's Challenges menu. The player is offered a playing field of 49 cells with marked prizes. How to get to the finish line:
– Complete the PokerStars Rewards progress bar by playing any poker discipline
– Throw a dice (given for filling the scale) and move to the specified number of cells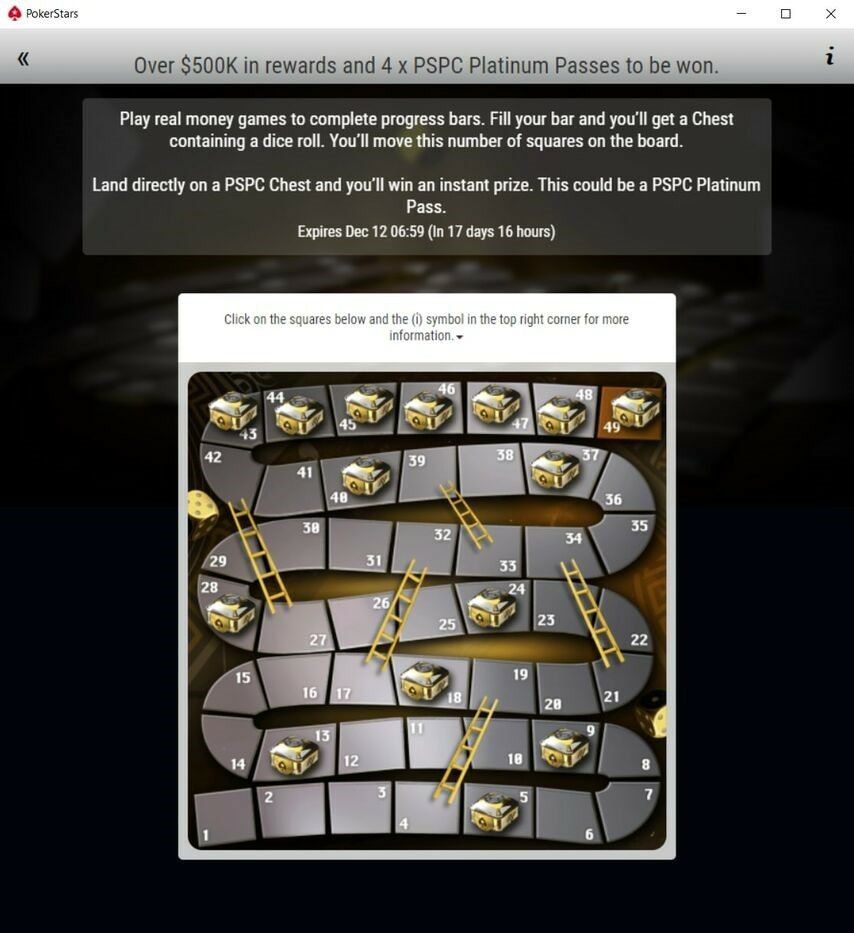 When hitting a cage with a chest, they give out cash prizes (depending on the level of PokerStars Rewards) or PSPC Platinum packages.
| Blue | Bronze | Silver | Gold | Diamond | Black |
| --- | --- | --- | --- | --- | --- |
| $0.5 | $1.50 | $5 | $15 | $50 | $150 |
Probability of receiving a package:
| Blue | Bronze | Silver | Gold | Diamond | Black |
| --- | --- | --- | --- | --- | --- |
| 0.00025% | 0.0005% | 0.001% | 0.003% | 0.01% | 0.02% |
If you managed to get to the finish line, then the reward and the probability of winning the package will be doubled.
Freeroll for $80,000
If you managed to pass the entire playing field without winning a package, then you will be issued a ticket to the Chests & Ladders Platinum Pass Edition Freeroll, which will take place on December 13 at 20:00 GMT.
There will be at least one PSPC Platinum package up for grabs (more if not all of them have been won by now).
The package includes:
buy-in to the PSPC tournament for $25,000
double room in a 5-star hotel (6 nights)
$1,900 for expenses
transfer from / to the airport
exclusive program for Platinum Pass holders
The PokerStars Caribbean Adventure is scheduled for January 22 – February 3, 2023 in Nassau, the capital of the Bahamas. The series will be hosted by the Baha Mar Hotel and Resort.
$20,000 freeroll, tournament packages and other promotions for the 20th anniversary of the room
In honor of the twentieth anniversary, 888poker has prepared 6 promotions and draws for players of all disciplines and limits at once. Cash players will receive 20% rakeback, MTT fans will be able to compete for 20 packages to 888poker Live European festivals, and gifts will be given for entering the client.

Increased jackpot in the spins. Until January 4, BLAST spins are available in the lobby for $20 with a jackpot increased to $2,000,000.
Tournament packages for live series. Until January 8th, 20 $2,000 packages to the 888poker LIVE series will be awarded in 4 freerolls! Each includes payment for accommodation, travel and buy-in to the main tournament. The top 5 players get tickets, freerolls run from January 5 to 8 and start at 20:00 GMT.
To get a ticket to the freeroll, you need to cash in any tournament with a buy-in of $1 or more before January 4th.
The package can be used at one of the following stages in 2023 (you choose):
January 12-23 – Madrid
February 9-12 – London
April 13-23 – London
May 10-22 – Barcelona
August 8-14 ― Bucharest
October 13-29 – London
October 17-24― Malta
December 14-19 ― Malta
Additional rakeback. Until December 31, you can get 20% more rakeback at cash tables. The minimum rake amount is only $1, the maximum cashback amount is determined for each player individually (indicated in the email to which your account is linked). To activate rakeback, you need to follow the link in the letter.
Buy-in discounts . As part of the Happy Holidays Sale, you can save on tickets to regular tournaments from December 18 to 26.
Freeroll for $20,000. On December 25 at 20:00 GMT, a festive freeroll with a prize pool of $20,000 will begin. You need to play 20 tournaments or spins for $1 or more between November 25th and December 24th to receive a ticket.
Gifts in the Wheel of Fortune. In the Holiday Megawheel promotion, gifts are given out on weekends: an invitation will appear when you enter the client.
Mystery Bounty Tournaments Launched at PokerBros
This year's trendiest tournament format is now at PokerBros. Today, not a single offline series can do without Mystery Bounty, and online jackpot knockouts have so far been possible only at GGPoker and 888poker. The third platform was PokerBros. There are no flights there, the tournaments are one-day. They are simply divided into 2 phases: in the first, the tournament goes like a regular freezeout, then knockouts appear.
Mystery Bounty Tournaments are now available in the largest PokerBros alliances. You can get there using GT+:
FishnChips Club of the American-Australian Alliance Pacifica. Perfect for hold'em fans.
The SERENGETI Club of the American Panamericana Alliance. The largest PokerBros alliance for playing with the Americans, there are any limits and disciplines, including Omaha Hi-Lo.
GT+ offers full technical support (we will set up the software and explain everything), deposits and cashouts by any means (including with the help of cards from Russian banks) and guarantees for deposits and profit.
Official Disclaimer:
• PokerBROS is not a sponsor of or in any way involved with promotional activities, nor does PokerBROS endorse it.
• PokerBROS is an online social gaming platform and does not provide any real money service
The fastest way to find out about new promotions
Digests on the main GipsyTeam come out once a month, and new promotions appear almost every day. To keep your finger on the pulse and not miss anything important, bookmark our Promotions section
https://www.gipsyteam.ru/pokerrumy/special-offers
You can follow everything or choose only the rooms that are important to you; even if you leave the page, the settings are saved (you must be a registered user of the GipsyTeam site).
To be the first to know about new promotions, you can connect a telegram bot that notifies you of new promotions at the time of their appearance. It will take one minute: first click on the "subscribe to the telegram bot" button, then mark the rooms and disciplines that are interesting for you and click "Save for the bot".