Poker is a game full of different hands, and many of those hands have specific names for one reason or another. Two pair Aces and Eights is known as the Dead Man's Hand. 10-2 offsuit is affectionately known as the Doyle Brunson, after he won both his WSOP Main Event titles with it. There are countless other examples, including a term that many musical fans will know quite well, the Broadway Straight.
What is the Broadway in Poker
In the simplest terms, Broadway in poker is the name for the highest possible straight, meaning the Ace-HIgh Straight, or A-K-Q-J-10. The suits do not matter in this case, unless of course, all five cards are the same suit, in which case it is still technically a Broadway straight, but more importantly, it's a Royal Flush. The Royal Flush is the best possible hand you can have in virtually any form of poker, except for Lowball games.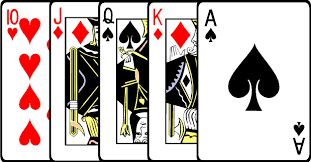 It also does not matter whether you should one or both of your hole cards to make the Broadway straight. So you could have Ace-King on a board of QxJx4x10x6x, and you would have Broadway, but you also would have it if you held Ace-Five and the board showed KxQxJx4x10x. You can try to make plenty of Broadway straights by playing on websites like PokerStars, GGPoker, and 888Poker, amongst others.


Long-running room with lively cash games and eight-figure MTTs
GT Bonuses


Bitcoin and US-friendly room that allows HUDs
GT Bonuses


Global crypto-only room with bad beat jackpots and weekly leaderboards
GT Bonuses


Deposit bonus
100% up to $600
Other
PLO8, Stud, Razz, and other rare games
Convenient software
Big guarantees in tournaments
Bonuses from the GipsyTeam
$30 upfront or up to $600 on your first deposit


Deposit bonus
100% up to $600
Other
Huge tournament prizes
Lots of unusual games and promotions
Easy deposits and cash outs
Bonuses from the GipsyTeam
100% Deposit Bonus up to $600
Bonuses for active players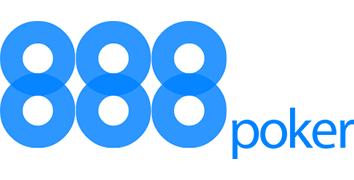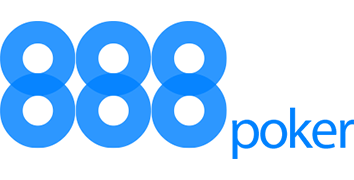 Deposit bonus
100% up to $1,000
Other
Weak opponents
Lots of freerolls
Bonuses from the GipsyTeam
Origin of the Name
Broadway is clearly a reference to the famous Broadway theatre scene in New York City, New York. It doesn't look like there is a specific historical origin story or controversial hand in history that explains the meaning of the reference. It seems that simply because the hand involves high cards and the highest possible straight, therefore alluding to the popularity and often high level of class and entertainment associated with the the New York neighborhood, with its high-end buildings and many famous theaters, it earns this nickname.
This specific straight can also be called Main Street, and Main Street, while being a road name in several cities due to its rather common name, also happens to be a street name in New York City.
Best Hands to Make Broadway
Given that the Broadway straight is the five highest value cards in the deck, it stands to reason that the best way to make Broadway is to have two face cards, or an ace with a big kicker in your starting hand. Hands like King-Queen, King Jack, and Queen Jack provide the best possibility of making a straight, whether Broadway or lower and if they are suited, they can also make a flush.
These types of hands can flop really well, and if you are in position, it's often easy to play accordingly based on board texture and hand range strength of your opponent. Being in position allows you to bluff or float certain flops with overcards. You can also get paid off in big 3-bet pots by hitting a Broadway straight. For example, if your opponent has Ace-King ad hits the flop big, say [Ax][Jx][10x], and you have KIng-Queen, you will be winning a big pot, or worst case.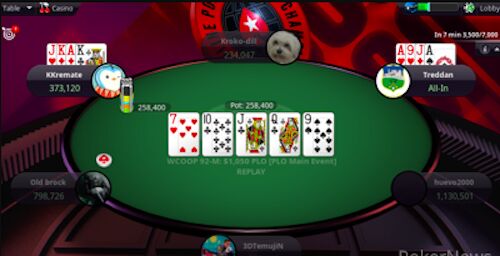 Of course, big hands like Ace-King and Ace-Queen are also great to play when going for a Broadway straight, though it's more difficult to pick up an open-ended straight draw with those hands. Below you will what is considered a general consensus ranking of the top hands to make Broadway with, not including any big pairs of course.
Ace-King Suited
Ace-King Offsuit
Ace-Queen Suited
Ace-Jack Suited
King-Queen Suited
Ace-Ten Suited
Ace-Queen Offsuit
King-Jack Suited
King-Ten Suited
Queen-Jack Suited
You can get comfortable playing these kinds of hands and learning how to best extract value by playing one of many online freerolls, where you risk nothing, but can gain valuable experience.
Register using this link to get access to GipsyTeam bonuses:
Increased first deposit bonus
Increased rakeback and reloads
Help with deposits and cashouts
Access to closed freerolls
Round-the-clock support
Win real money in tournaments without buy-in!
114 more freerolls
The Broadway straight is often a strong hand in a heads-up pot, but it's important to note that in multiway pots, and on boards with wet textures such as flush draws and pairs, the value of this straight goes down immensely. Meaning that if you have King-Queen, but the board shows [As][Ah][Js][10s][9h], your hand isn't very strong. If players check to you, it is possible you will have the best hand and can bet for value, but be prepared to face strong check-raises in spots like these. If you are check-raised, or are simply are facing a big bet on the river, your Broadway straight in this case is nothing more than a bluff catcher. It is important to differentiate when this hand is strong, and when it is vulnerable, in order to play this hand properly.