Many will credit the late great Doyle Brunson as one of the best poker authors ever, given his Super System set of books that would later be called the bible of poker. However, there have been many other poker players turned poker authors, and math wiz and "Mad Genius" Mike Caro comes to mind. Let's start by learning about Caro's past before his future in poker literature.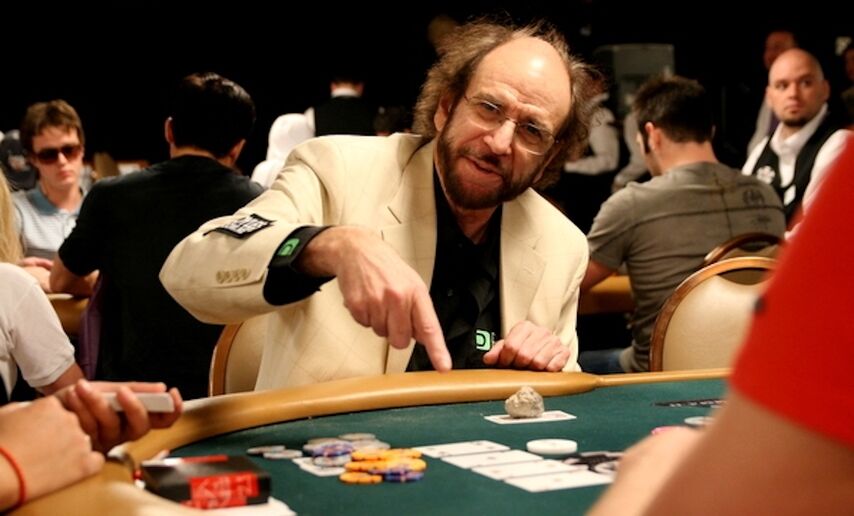 Mike Caro's background
Mike Caro was born in Joplin, Mississippi in May of 1944, and he currently resides in Southern California. Caro had already started to make a name for himself for his mathematical prowess in 1978, when Doyle Brunson asked Caro to submit a chapter in the aforementioned Super System book. He submitted 50 statistical tables for the book about Draw Poker, and it seemed to spark an interest in poker for the math wiz, as he started cashing in live events in 1983.
Caro's first cash came at a $1,000 A-5 event, where he finished 6th for $3,960. Impressively, that started a streak of 17 cashes to start his career that were 10th place or better, meaning he final tabled nearly every one of those cashes. Caro has eight top-four live poker finishes, but interestingly enough, he has zero live wins to his resume. Rather, Caro would make his mark on the poker world through books, sharing his unique perspective on the art of one of the most important and unique aspects of live poker. Were online poker around in the 1990's Caro very well could have reached the highest stakes on sites like PokerStars, GGPoker, and 888Poker.


Long-running room with lively cash games and eight-figure MTTs
GT Bonuses


Bitcoin and US-friendly room that allows HUDs
GT Bonuses


Global crypto-only room with bad beat jackpots and weekly leaderboards
GT Bonuses
Caro as A Writer
Caro is most famous for being one of the first people to ever publicize some of the secrets on physical tells that poker pros used for years to make money on amateurs and whales. He released multiple installments of the book series "Caro's Book on Poker Tells," the first of which is up there with any poker book on the market.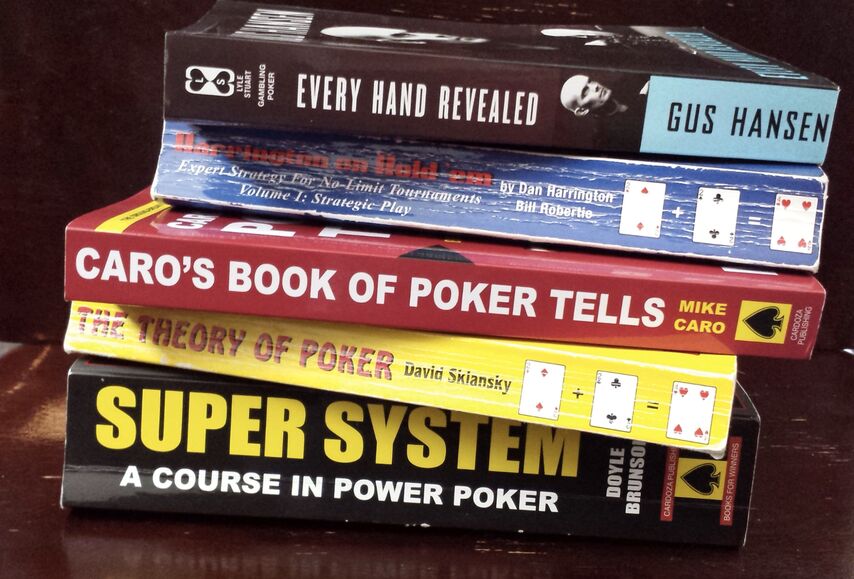 One of the most famous strategies discussed in these books is one that Caro practically copyrighted himself: "In poker, strong is weak and weak is strong," meaning that often, if a player is trying to look strong and intimidating with their bets or the way they are acting, they are likely actually weak. On the contrary, if a player looks to be acting weak, they are often very strong.
While this is one of the most famous tells in the book, there are others that are discussed heavily listed as well.
Protecting Cards: Watch if your opponent is protecting their cards more than normal. That is often a sign of strength, as they want to make sure their hand isn't accidentally mucked or considered folded if they are moved forward a bit.
They look uninterested: This tell is in the same vein as the previously mentioned, strength is weakness and weakness is strength. If a player is looking around, laying back, seemingly uninterested in the hand after they make a bet, it usually means they are strong. If a player is trying to appear laser-focused and not giving off an inch of action to influence your decision, it is often a sign of a bluff.
Betting Patterns: Paying attention to a player's betting patterns can help significantly. You can often pick up on a player's tendencies by noticing not only how they bet, but how much they bet, when they have a strong hand, and their actions when they have a weak hand. Humans are creatures of habit, and this can be a major factor here. Some players may put their bets out in an even tower if they have a strong hand, whereas if they are bluffing, they may toss the chips in sloppy or aggressively. You may also notice that a player will often bet 66% of the pot on the river if they have a strong hand, but only 33% of the pot if they are bluffing.
It is very important to note, however, as Caro does a few times in his book, that these tells are more general guidelines and not rules that are set in stone. Every player is different, so what could be a tell for one player could be the opposite for another player. As always in poker, paying close attention is key to success.
TV Appearances
"The Mad Genius" did make a few appearances on TV that gained him a bit more acclaim and fame in the poker world. He was a participant in the second-ever NBC Heads Up Championship. He also cashed in the $10,000 WSOP Heads Up Event in 2009, earning $38,424, his best career cash. And he played in a televised WPT Poker By the Book Invitational, featuring six poker authors, which was won by David Sklansky. Nowadays, you can use some of these tips on WPT Global online events.
While Caro is seemingly retired from playing poker, he does still run a poker website that discusses strategy called poker1.com. Even at nearly 80 years old, Caro is still sharing his wisdom with the poker community.