Clubs and unions are always forming on PokerBros, so we like to update readers on the latest and greatest.
The Pod Union is neither the latest nor the greatest – because the clubs have left the union and split into two other unions on PokerBros. That being said, it was one of the larger unions on the app before it closed.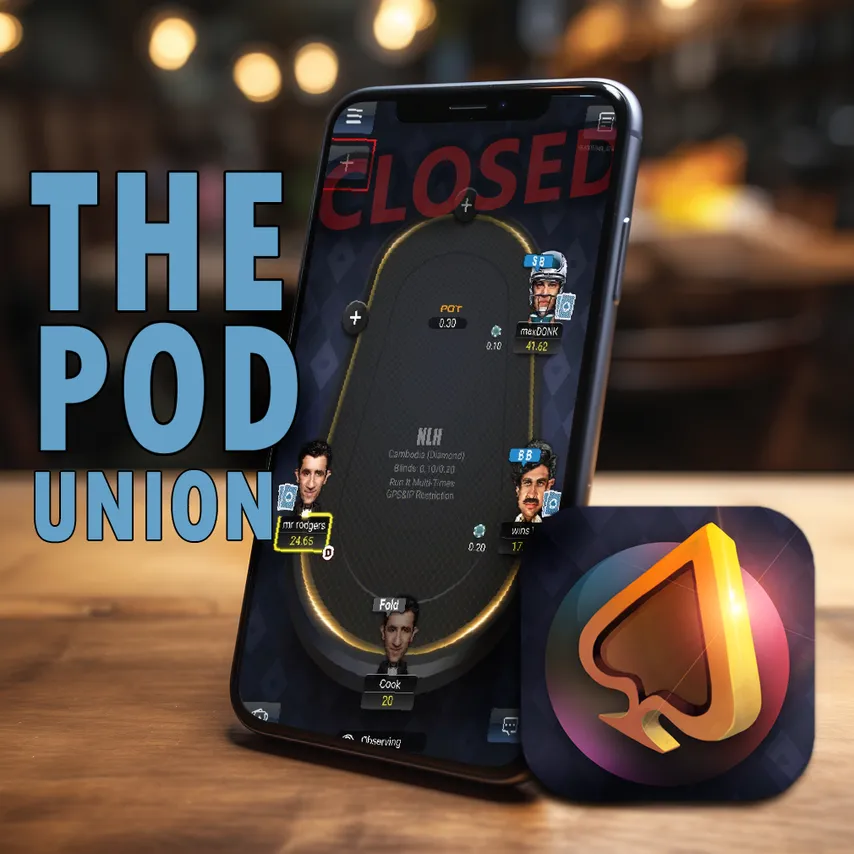 On PokerBros The Pod Union, players found an enormous range of cash game tables, plus SNGs and MTTs. No-Limit Holdem got a ton of the action, but PLO4 and PLO5 were available too (and The Pod even had Open Face Chinese).


Long-running room with lively cash games and eight-figure MTTs
GT Bonuses


Bitcoin and US-friendly room that allows HUDs
GT Bonuses


Global crypto-only room with bad beat jackpots and weekly leaderboards
GT Bonuses
The high traffic and range of games created ideal club conditions in The Pod Union, which got a lot of American players at the tables.
We can't tell you how to join a union that is already closed, but we're going to show you plenty of PokerBros unions that are alive and thriving.
PokerBros The Pod Union: Quick Summary
The Pod Union was a great spot for soft cash games, but also MTTs and Sit & Go. Since many unions have decided to only host cash games, this made it attractive right away.
The rakeback was around 35%, which was slightly lower than other unions on PokerBros, but this might be fine considering the possible win rate inside softer unions.
The Pod Union was mostly made up of American players, but PokerBros unions and clubs always get members from around the world. The Pod doesn't appear to have any conditions about where members are located.
That's one of the best things about joining any of the club apps; all locations are welcome!
Cash Games On Unions like The Pod Union
The Pod Union reportedly had just as many active tables as large clubs like Panamericana and Diamond Union. From the micro-stakes to games like NL1K and PLO1K, players will be well-served in lots of other unions.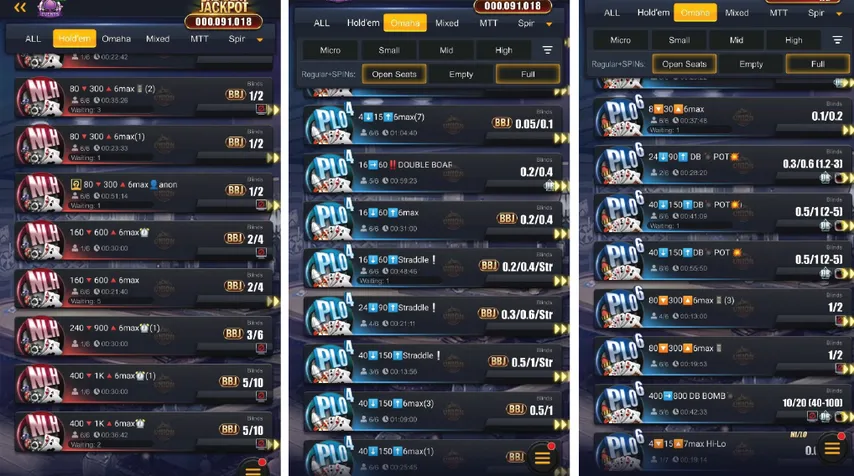 Popular cash game formats in our poker unions:
No-Limit Holdem (NLH)
4-Card Pot-Limit Omaha (PLO4)
5-Card Pot-Limit Omaha (PLO5)
6-Card Pot-Limit Omaha (PLO6)
Most players on PokerBros are playing Texas Holdem or 4-Card Omaha cash games. These games are usually more popular than the PLO5, and PLO6.
Top Spots for Each Cash Game Format
Format
Best to Play On…
Popular Stakes
Peak Hours
NLH
PokerBros unions like Diamond, TheLuckyStars, The Rec Room, Paradise, RGS, and PanAmericana.
Micro to NL1K

EST Afternoons, Evenings, and Nights

(Round-the-clock games)

PLO4
PokerBros unions like Diamond, Paradise, RGS, and PanAmericana.
Micro to Mid

EST Afternoon & Evening

(Round-the-clock games)

PLO5
PPPoker unions like PinoyDonks, El Dorado, Yamal, PrimeTime, and others.
Micro to Mid

EST Afternoon & Evening

(Round-the-clock games)

PLO6
PPPoker unions like PinoyDonks, El Dorado, PPPfish, TheAlliance
Micro to PLO6 200

EST Afternoon & Evening

(Round-the-clock games)
The PokerBros unions usually have a rake of around 5% for cash games, plus a reduced rake for short tables.
This is a standard amount of rake for club poker apps, but you can increase your winnings by going for the best rakeback structure. You could be getting 40% or more rakeback on Paradise, instead of 35% on other unions.
Which Unions Are Best for SNGs & MTTs?
One of The Pod Union's advantages was the SNGs and MTTs, which some other unions don't seem to offer.
The action didn't stop when The Pod closed down. There are MTT-focused clubs running right now, like PanAmericana and Pacifica.
Daily tournament schedules are always changing, but you can guarantee that the micro-stake SNGs and MTTs are available, plus some mid-stake options. Weekends will usually bring the biggest MTT guarantees.
The Diamond Union is a good prospect for MTT players since they've got great daily lineups and the semi-annual Diamond Series of Poker – also known as the DSOP. This event lasts for over a week and features some of the biggest MTTs club poker has ever seen, with high-roller events (and plenty of satellites). Make sure you are ready for the next one.
How to Join Unions on PokerBros
After you download PokerBros, you're going to need to register, and then join a club.
Clubs (and agents that handle deposits) rely on a high level of trust since PokerBros does not endorse real money games on the app.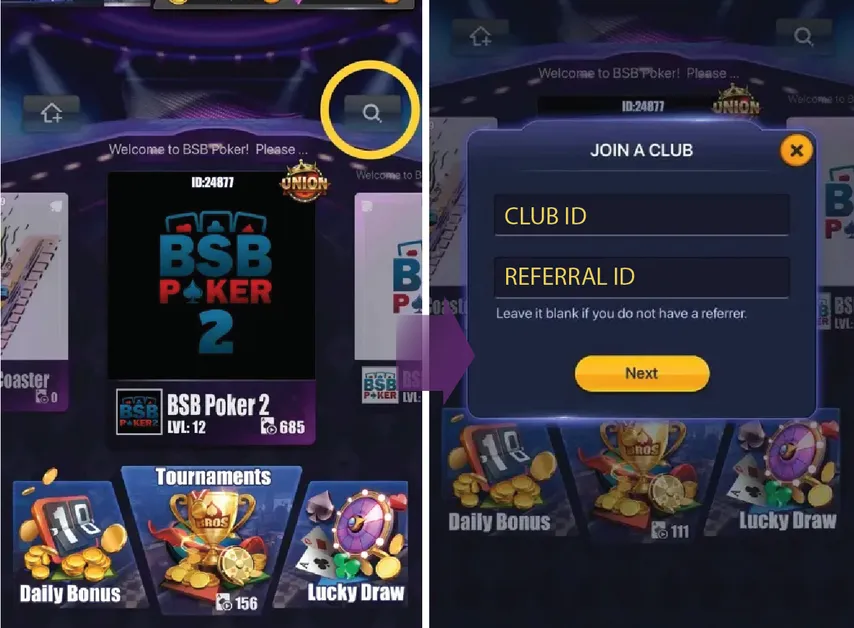 This means that players have to place some trust in the agents, who are the ones helping with deposits and withdrawals. It's a cashier system that works smoothly and efficiently, but you sh
We recommend unions on PokerBros which we have demonstrated reliability, so that you're afforded more protection.
The unions have better rakeback too – sometimes 45% or higher when promotions are going on. No matter how soft the games are, the difference between 35% and 45% is huge for a regular player.
In under a minute, one of our GT+ support staff can tell you exactly which unions and clubs are best for the poker you want to play. With our 24/7 live chat, we'll also tell you how to join once you settle on one.
GipsyTeam support
We will help you solve
any
poker question
We work
around the clock
without weekends and holidays
We respond within 10 minutes
Increased rakeback and personal bonuses
Help with deposits and cashouts
Access to mobile applications
Solving problems with accounts
Technical support
Questions about the site and forum
Official PokerBros Disclaimer
Disclaimer 1: PokerBros is an online social gaming platform and does not provide any real money service.
Disclaimer 2: PokerBros is not a sponsor of or in any way involved with this promotional activity, nor does PokerBros endorse it.