Spin&Gold ELO: ratings for spin players
Starting from the New Year, a ranking system has appeared in Spin&Gold at PokerOK. Now in the regular spins you can earn a rating and compete with other players.

Points are awarded according to the ELO rating system: a similar one is used in chess, checkers and some eSports games. Only the fact of victory or loss and the rating of opponents are taken into account – the limits played or the multipliers hit do not affect the rating in any way.
There are 7 ranks in total:
E: 1,200 points
D: 1,500 points
C: 2,000 points
B: 3,000 points
A: 4,000 points
Master: 5,000 points
Grand Master: top 100 players

The level cannot be lowered, ratings do not affect the selection of opponents. Any spins are taken into account, except for VIP games. There are no monetary bonuses for the rating.
You can keep track of your own level and the best players in the Spin&Gold lobby ("ELO Rating" tab). The data is updated daily at 0:00 GMT
Super Millions Week $25,000,000 Guaranteed
From January 8 to 16, GGPoker will host the Super Millions Week tournament series with a prize pool of $25,000,000.

52 Hold'em, Omaha and Short Deck tournaments with buy-ins from $525 to $25,500 will be played during the calendar week, including 7 with seven-figure guarantees.
The biggest prize money ($10,000,000) is at stake in the $10,300 Main Event, which will be multi-day. You can join the game on January 8, 9 and 10 at 18:00 GMT, Day 2 is scheduled for 20:00 on January 16. The winner will be determined on the next day: at 18:00 GMT, the final table will start and will be broadcast on GGPoker.tv
WSOP Winter Circuit and Tournament Leaderboard
Tournaments of the winter stage of the World Series continue at GGPoker until January 9th. There are two ring tournaments left on the schedule:
| | | | | |
| --- | --- | --- | --- | --- |
| Wed, January 5 | 18:00 | #17 $626 PLO Ho Ho Bounty Special | $525 | $5,000,000 |
| Sun, January 9 | 18:00 | #18 WSOP Winter Circuit MAIN EVENT, $10M Gtd [Final Day] | $1,700 | $10,000,000 |
Until the end of the series, there is also a daily tournament leaderboard with a prize pool of $15,000.

The day lasts from 8:00 to 7:59 the next day GMT. All GG and WSOP tournaments count (except for private and satellites).
Points in the table are awarded according to the formula Log (Prize fund) / Sqrt (Relative rank), where Relative rank = Position at the finish line / Number of participants.
The top 1,500 players receive gift boxes with spin tickets, AoF, Battle Royale and cash dollars.
Place
Prize
1-100

Ticket $10 All-in or Fold Sit & Go

Ticket $10 Spin & Gold

Ticket $10 Battle Royale

C$10

101-440

2 tickets $2.5 All-in or Fold Sit & Go

Ticket $3 Spin & Gold

$3 Battle Royale Ticket

C$4

441-1500

2 tickets $0.5 All-in or Fold Sit & Go

Ticket $1 Spin & Gold

Ticket $1 Battle Royale

C$2
An overview of regular leaderboards in other disciplines is published in the promotions section .
The room has added two-factor authentication.

New Year's gift from iPoker – additional account protection. Fraudsters don't tend to hack RedStar Poker accounts as often as on GGPoker, but you can't be too careful in this matter. Here's how to enable 2FA:
Install the Google Authenticator App
Log in to the official website and enable two-factor authentication in the "Account" section
Scan the QR code, generate the code and enter it in the corresponding field.
If you need help, write to GipsyTeam technical support .
IPoker Festival Winter continues until January 16th
iPoker's biggest tournament series will run until the middle of the month. You can already take part in the daily flights of the three main tournaments:
IPF 78-H|€200K Main for €100
IPF 78-M|€100K Mini| for €25
IPF 78-L|€25K Micro| for €7.50
The second day will take place on January 16 at 19:30 Moscow time
Completing simple missions before January 16th will give you €1,000 and €2,000 guaranteed freeroll tickets, as well as a new client avatar and animation.
Name
Exercise
Prize
Credit time
KO Master
Eliminate 20 players in PKO tournaments "IPF #"
€2,000 KO Master Freeroll Ticket
December 21 (0:00) – January 16 (23:00)
Knock out
Eliminate 5 players in multi-day PKO tournaments "IPF #"
Ticket €1,000 Festival #2 Freeroll
December 21 (0:00) – January 16 (23:00)
Tiered Event Mission
Play any 5 multi-day "IPF #" tournaments
Ticket €1,000 Festival #3 Freeroll
December 21 (00:00) – January 16 (20:00)
satellite mission
Play 5 satellites from €5
Ticket €1,000 Festival #1 Freeroll
December 21 (00:00) – January 16 (20:30)
Joker Avatar Missions

1. Play 5 "IPF #" tournaments with a buy-in of €3 or more

2. Win 3 hands with JJ in "IPF #" tournaments

3. Eliminate 3 players in "IPF #" tournaments

1. Joker Avatar

2. New table animations

3. Ticket €1,000 Joker Avatar Freeroll

December 21 (0:00) – January 16 (23:00)
7Freerolls will be held on January 17 at 17:30, 17:40 and 17:50, 18:00 and 18:10 Moscow time. Each mission can be completed only once; to start, you will need to confirm participation in the Missions section of the client.
€25 as a gift for depositing
Sign up with GipsyTeam at RedStar Poker, deposit €25 or more with code GT25 and we'll deposit €25! There are no conditions for wagering and rake, the entire amount is immediately available for play.
– Offer valid for new players only
– Bonus is issued once
— To cash out, you need to collect 500 loyalty points (€50 rake). Until you score 500 points, you will not be able to withdraw money.
– A classic first deposit bonus is also credited to a deposit with the code GT25
When playing from GT+ , the maximum status of the loyalty program, reloads, deposits and withdrawals to cards without commissions, iPokerTools, as well as detailed information about opponents for cash players is available.
The Venom $10,000,000 Guaranteed Tournament
The $2,650 buy-in flagship tournament The Venom returns to PokerKing from January 19 to February 1, this time with a $10,000,000 prize pool.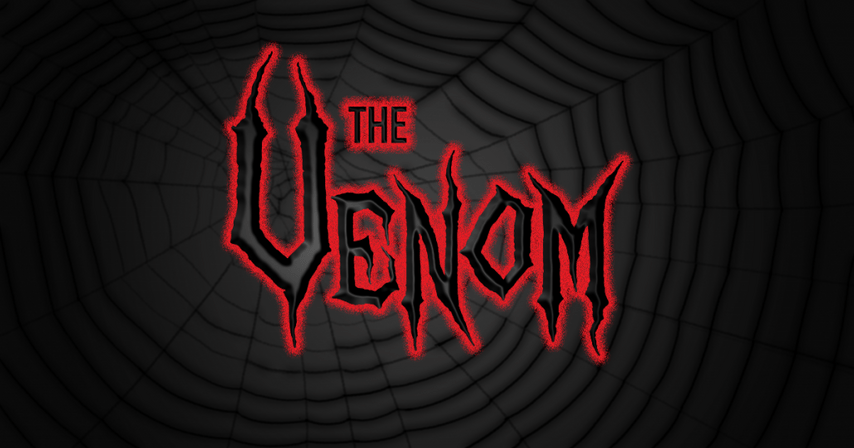 There will be five entrance days, the remaining players will move on to the second day (it will last about 11 hours), the third will take place before the final table participants are determined. (GMT)
Day 1A: January 19, 18:05
Day 1B: January 22, 18:05
Day 1C: January 26, 18:05
Day 1D: January 28, 18:05
Day 1E: January 29, 18:05
Day 2: January 30, 18:05
Day 3: January 31, 18:05
Final table: February 2, 22:05
You can qualify for the tournament through several types of satellites:
Venom Fever Mega Satellites: Tournaments where multiple tickets to The Venom will be up for grabs.
Venom Blitz Steps: An unusual format of multi-stage satellites that are played in a fast poker format: no blinds rising, but with tournament chips and a table change when cards are folded. A ticket to the next level is issued upon reaching a stack of 5,000 chips. There are 9 stages in total, the most affordable one costs $0.11 (a ticket can be won in round-the-clock freerolls).
On Demand Steps: classic qualifying tournaments, where winning one satellite gives you a ticket to a more expensive satellite. Available in Sit&Go and MTT formats, buy-ins from $0.11 to $880. There are 9 levels in total, you can start with any of them (you can win a ticket to the first one for $0.11 in the freeroll).
On Demand Skips: Satellites similar to Steps but with 4 steps. Participation will cost from $0.25 to $95.
Cash players who win a seat in the weekly The Beast rake race can receive tickets to the Beast & SnC – VENOM Fever MEGA satellites (20 tickets to The Venom are up for grabs each).
GT+ Hold'em players now have the opportunity to receive statistical data on opponents, as well as bonuses for playing and deposits and withdrawals to cards without commissions. If you play a lot – please contact us.
Leaderboards in spins, cash games and SnGs
TigerGaming hosts several regular rake races, both for fans of single-table tournaments (Sit & Go and spins, and cash.

Sit&Go. The crediting period is from 4:00 a.m. Wednesday to 3:59 a.m. the next day (GMT). Points are given for rake in Sit&Go tournaments (except for heads-up), the prize pool of T$2,500 will be distributed among the top 50.
Spins Windfall. Every day, the top 5 players will play for $300, the scoring period is from 4:00 to 3:59 GMT. One point is awarded per $1 rake paid in Windfall, all buy-ins are included.
Prizes will be paid out in tickets to the $60 Daily Tournament with a $25,000 Guarantee (2:30 GMT).
Regular Hold'em and Omaha tables. Every week $10,000 and $5,000 are raffled respectively. Points are awarded for paid rake, the prize pool in hold'em will be divided into the top 100 of the leaderboard (by contribution to the total number of points), in Omaha – top 75.
The scoring period is from 4:00 on Wednesday to 3:59 the next day GMT.
Fast Poker. This $250 leaderboard is daily (from 4:00 to 3:59 GMT). Only one limit participates – $0.10/$0.25, points are also given for rake (not awarded in heads-ups). 20 players get into the prizes.
To confirm participation, click "Opt-in" next to the desired leaderboard in the client's My Missions section before each credit period.
According to GT+ observations, a good game of spins has been gathering in the rooms of the Chico network for the last weeks. If you are interested, we recommend trying it, especially since you can register in several skins (besides TigerGaming, BetOnline and Sportsbetting are available) and thus take advantage of three first deposit bonuses. GT+ will tell you more about registration and additional bonuses .
+25% rakeback for starting cash tables
Partypoker will run its Table Starter promotion through January 15th, rewarding players for opening new Hold'em and Omaha cash tables.
Every week you can receive 25% rakeback for all hands that were played under the following conditions:
6-max and 8-max hold'em and PLO tables (except fast poker and heads-up)
limits from $0.1/$0.25 and up
no more than 3 players at the table
The credit week lasts from 0:00 Monday to 23:59 the following Monday (GMT). Rakeback is paid out in party dollars (P$).
Tweet4Seat: buy-in as a gift for the top 3 in the tournament
Until February 1st, 888poker is running a Tweet4seat celebratory promotion, in which they give a buy-in for a successful performance in the tournament.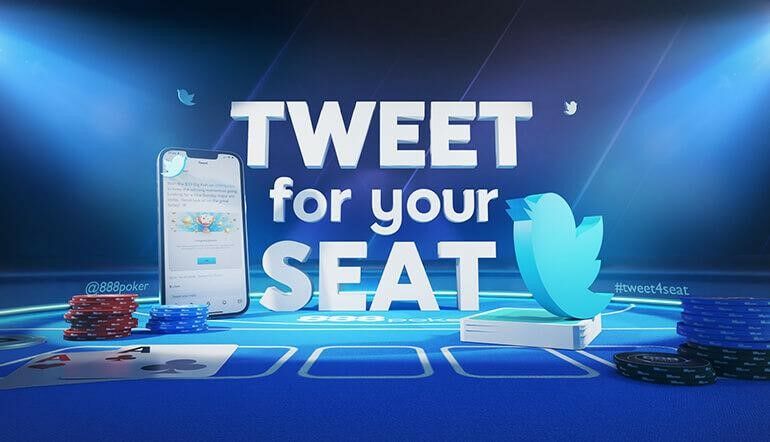 How to get money for a ticket:
Follow 888poker on Twitter
Finish in the top 3 of any $1 to $33 tournament
Post a screenshot of the result on Twitter with the tags #tweet4seat and @888poker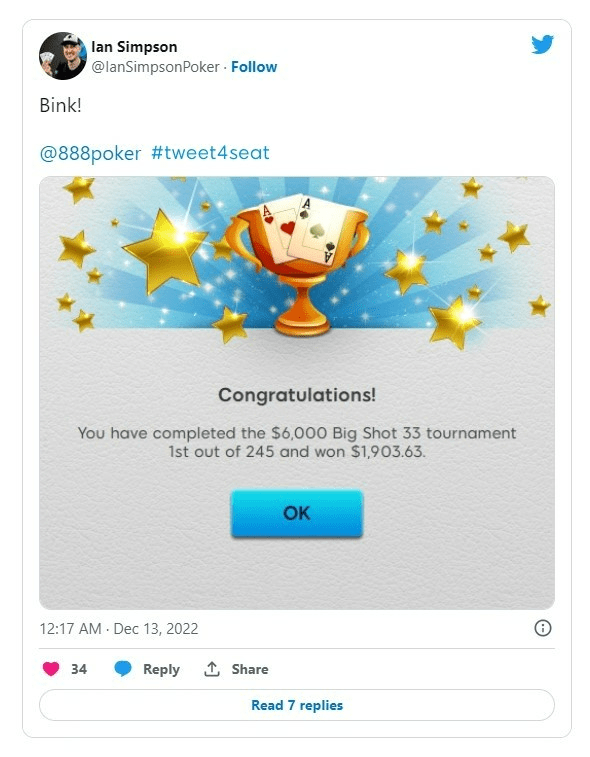 For active players, GT+ offers an exclusive bonus, software for additional customization of the 888caption client, detailed information about opponents, as well as access to a monthly $5,000 race.
Mobile Application News
GG Network app gains momentum
Traffic in the ClubGG app is growing by leaps and bounds! Over 10 clubs with unique traffic and rakeback up to 55% are already available to GT+ players. A few new items:
OG POKER. A new major Asian union where they play only hold'em at limits from NL7 to NL650. There are HU tables. Peak time is in the early afternoon GMT due to predominantly Malaysian traffic. Rakeback from 45%.
Club Gambol. Private club from USA with mixed traffic. Situational play in PLO and PLO5 at medium and high stakes. Rakeback from 30%.
ClubGG is great for exploring the world of mobile applications: there is a desktop client, so you don't have to deal with emulators. Tables open in separate windows and look familiar, trackers are supported.
In two large alliances, Panamericana and RGS, anonymous tables have practically been erased: before everyone was anonymous, now only a few remain. This makes it much easier to game select!
And PPPoker has a new Indian alliance with a very profitable game at high limits in Omaha. Access through the Poker Legends2 club, decent conditions: 45% rakeback, 1 chip = 1.0279 USD (85 INR). The game is played at the $5-$10 and $10-$20 tables.
It will be possible to extract additional benefits from these clubs with the help of the Ladder promotion, which has been extended until April 2. Recall the conditions: the more rake you win back in a month, the higher the percentage of additional rakeback. Since January 2, the largest alliance, Diamond, has also been participating in it.
$1,000 per month – +3% rakeback
$2,000 per month – +4% rakeback
$3,000 per month – +5% rakeback
GT+ offers full technical support (we will set up the software and explain everything), deposits and cashouts by any means (including with the help of cards from Russian banks) and guarantees for deposits and profit.