WCOOP Main Events Postponed Due to DDoS Attack
A massive outage at the end of September disrupted the established schedule of buy-ins, with 150 tournaments cancelled on the "biggest poker Sunday of the year". PokerStars explained the incident was a DDoS attack on their servers.
All affected players have received compensation, and new dates have been set for cancelled tournaments. So on Saturday, November 5, there will be several "warm-up" WCOOPs, and the next day – all 6 mains. Tournaments are already in the lobby, guarantees have been raised a little on all.
What has changed in October: an overview of innovations
The latest update of the GGPoker client has added several novelties, primarily designed for amateurs.
New bounty jackpot . Will only work in knockout tournaments, excluding Mystery Bounty. The rules are simple: if you knock out your opponent, then in addition to the standard bounty of 1%, a jackpot of up to $1,000,000 can drop! The prize fund is formed from the knockouts of players and depends on the buy-in, while the payout from the classic bounty has decreased. Tournaments participating in the jackpot are marked with a special icon in the lobby.
Changes to AoF Bingo
As a reminder, this is a Bingo-style mini-game where you can "fill in" the cards by winning with certain showdown cards. Now it's easier for unlucky players to survive the black streak: if your VPIP badge at the table is covered with ice, you will receive additional help to complete the card.
Betting on hole cards
Those who like to pass the time between hands can guess their cards: for example, whether they will be dealt a suited hand. Each bet has its own coefficient, payments are made instantly. The option is available for Hold'em, Omaha (+Five Card) and Short Deck.
Temporary removal of the ban on playing through VPN from the Russian Federation
The network's decision is related to provider blocking. You can use VPN services based in Azerbaijan, Armenia, Belarus, Kazakhstan, Kyrgyzstan, Moldova, Russia, Tajikistan and Uzbekistan.
Classic promotions and leaderboards have been extended for the new month: $10,000,000 will be given away in October .
Mini MILLION$ $5,000,000 Guaranteed
Until October 17th GGPoker continues the mini MILLION$ tournament series for micro-limit players with a total prize pool of $5,000,000.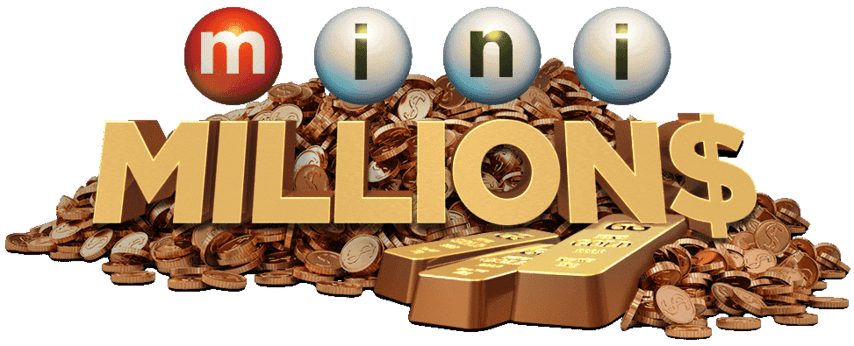 Buy-ins range from $1 to $11 and the schedule includes 104 Hold'em and Omaha tournaments, including the popular Flip&Go and Mystery Bounty formats.
The largest prize money will be payed in multi-day tournaments (you can enter these from the first day of the series):
– $1,000,000: $10.50 MYSTERY BOUNTY Main Event
– ​​$300,000: $5 mini Global MILLION$
– $100,000: $5.25 Omaholic Mini Bounty MILLION$
The schedule is the same Monday through Friday (except for the $1 Flip Friday $25,000 Gtd tournament on Friday).
On Sundays, guarantees are increased, and at 16:00 GMT the Sunday Hundred Grand starts with an $11 buy in and a prize pool of $100,000.
How to get the most EV when moving to another country
Since the rooms left Russia this spring, many poker players have changed their place of residence in order to recover money from old accounts and take advantage of the creation of new ones. Recent events have again made the topic of moving relevant, so we briefly remind you what bonuses you can use in a new room.
Create new accounts to replace blocked ones and link them to the affiliate. This is especially true for those who have held accounts for a long time and could not take advantage of special bonuses and promos. First of all, this applies to 888poker and partypoker players: the rules of the rooms allow you to create a new account, go through verification and continue playing. We recommend creating an account through GT+ to get access to exclusive bonuses, as well as a convenient layout, 888Caption/partyCaption and professional support on all issues as a gift.
Create accounts in rooms that have not worked in Russia for a long time. If you can confirm your new place of residence, you will gain access to fields that were previously closed.
Open an account in another room of the network. This will allow you to receive several first deposit bonuses and participate in unique promotions that are not currently available to you.
The latter method works in the rooms of Chico (TigerGaming , BetOnline , SportsBetting) and WPN (PokerKing , Americas Cardroom, Black Chip Poker). Each poker room has its own advantages: different payment methods, rakeback, promotions and even unique tables.
GipsyTeam has prepared some useful materials to help the players:
Table with conditions for moving to popular countries. We analyze which rooms are available in the country, whether you need to pay taxes on gambling or get a visa.
The forum thread about the best countries for poker and life contains a list of telegram chats for poker players in new countries, life hacks and impressions about moving.
For any questions please contact GT+ .
Red Star Poker
Elite Series Weekend Edition guaranteed €150,000
Week of Tournament Poker at RedStar! From October 3 to 9, the Elite Series Weekend Edition mini-festival will take place, in which €150,000 will be guaranteed.

The schedule includes 21 Hold'em and Omaha tournaments from €7.50 to €300 in a variety of formats, most of them knockouts.
€40,000 will be up for grabs in the €40 Main Event: you can join this tournament from October 3, and the final will take place on October 9 at 18:30 GMT. For those with smaller bankrolls, the Mini Main Event: the dates of the flights and the second day are the same, the buy in will cost €7.50, and the prize pool will be €10,000.
Daily tasks.
Tickets for series tournaments can be obtained by completing simple missions.
| Mission | Mission Description | Prize | Credit period |
| --- | --- | --- | --- |
| Satellite | Play 3 "WKND" satellites from €1 | ticket €1,000 WKND Freeroll | October 3 (3:00) – October 9 (21:00) |
| Revenue | Earn 2,500 bonus points (status points) | ticket €40K WKND Main KO | October 3 (3:00) – October 9 (21:45) |
| Day-1 Survival mission | Complete the second day of any two WKND # tournaments | ticket €1,000 WKND Freeroll | October 3 (3:00) – October 9 (22:40) |
| Flighted KO Day-1 mission | Eliminate 3 Players in WKND# Knockout Tournaments | ticket €1,000 WKND Freeroll | October 3 (3:00) – October 9 (22:00) |
The freeroll will take place on October 10 at 18:30 GMT, registration is open 72 hours in advance. Each mission can only be completed once. To participate, you need to activate the task in the Missions section of the client.
€25 as a gift for depositing
Sign up with GipsyTeam at RedStar Poker, deposit €25 or more with code GT25 and we'll deposit an extra €25! There are no conditions for wagering and rake, the entire amount is immediately available for play.
– Offer valid for new players only
– Bonus is issued once
— To cash out, you need to collect 500 loyalty points (€50 rake). Until you score 500 points, you will not be able to withdraw money.
– A classic first deposit bonus is also credited to a deposit with the code GT25
The Venom PKO $5,000,000 Gtd Tournament
The $2,650 buy-in flagship The Venom PKO returns to PokerKing from October 20 to November 2, this time with a $5,000,000 prize pool.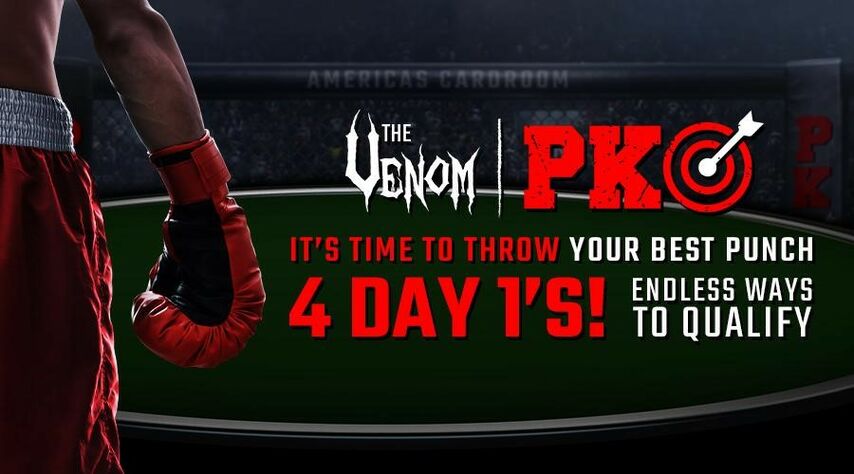 There will be four starting days, the remaining players will move on to the second day (which will last about 11 hours), the third day will run until the final table participants are determined (GMT:
Day 1A: October 20, 6:05 pm
Day 1B: October 23, 6:05 pm
Day 1C: October 27, 6:05 pm
Day 1D: October 30, 6:05 pm
Day 2: October 31, 6:05 pm
Day 3: November 1 , 18:05
Final table: November 2, 22:05
You can qualify for the tournament through several types of satellites:
Venom Fever Mega Satellites: Tournaments where multiple tickets to The Venom will be up for grabs.
Venom Blitz Steps: An unusual format of multi-stage satellites that are played in a fast-paced poker format: no blind increases, but with tournament chips and a table change when cards are folded. A ticket to the next level is issued upon reaching a stack of 5,000 chips. There are 9 stages in total, the most affordable one costs $0.11 (a ticket can be won in round-the-clock freerolls).
On Demand Steps: classic qualifiers where winning one satellite gives you a ticket to a more expensive satellite. Available in Sit&Go and MTT formats, buy-ins from $0.11 to $880. There are 9 levels in total, you can start with any of them (you can win a ticket to the first one for $0.11 in the freeroll).
On Demand Skips: Satellites similar to Steps but with 4 steps. Participation will cost from $0.25 to $95.
Cash players who win a seat in the weekly 'The Beast' rake race can receive tickets to the Beast & SnC – VENOM Fever MEGA satellites (20 tickets to The Venom are up for grabs each).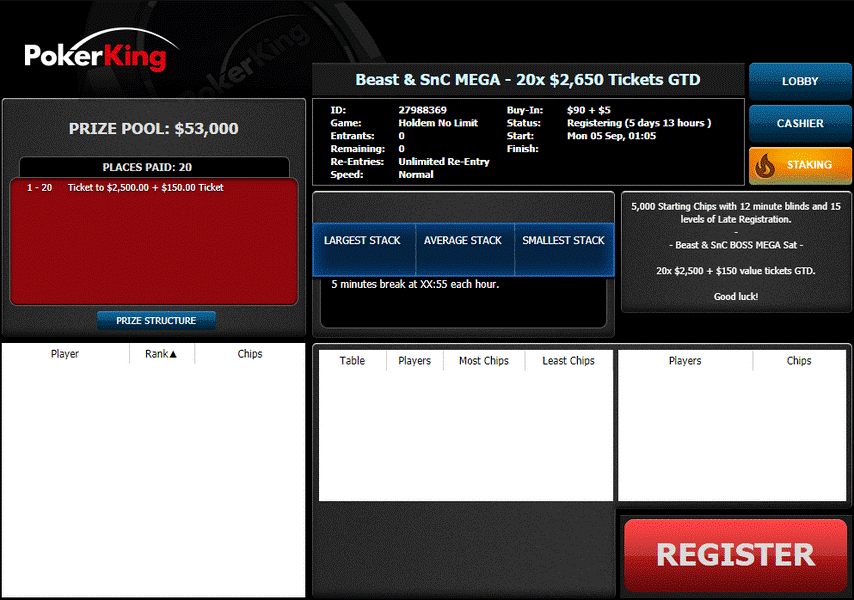 $1,925,000 Guaranteed Grand Prix UK Autumn Edition
The Grand Prix UK series returns to partypoker with the fall leg, taking place October 6-24, with a prize pool of nearly $2,000,000.

All tournaments will be two days long, and you can get to the final through numerous flights. 15% of the participants of each flight go to the final.
The second day of the $109 $500,000 Guaranteed Main Event is scheduled for October 24th. A ticket can be won in the usual multi-stage satellites from $0.01.
For the owners of smaller bankrolls, they prepared the Mini Main Event (final on the same day): a ticket will cost $11, and $100,000 will be guaranteed.
Series Schedule
| # | Flight start | Format | Tournament name | Buy-in | Guarantee |
| --- | --- | --- | --- | --- | --- |
| #01 | Thu, 6 October | 8-max | Opener [2-Day Event] | $33 | $75,000 |
| #02 | Thu, 6 October | 6-max | 6-Max Championship [2-Day Event] | $215 | $200,000 |
| #03 | Thu, 6 October | 6-max | Mini 6-Max Championship [2-Day Event] | $22 | $75,000 |
| #04 | Thu, 6 October | 8-max | Main Event [2-Day Event] | $109 | $500,000 |
| #05 | Sat, October 8 | 8-max | Mini Main Event [2-Day Event] | $11 | $100,000 |
| #06 | Sat, October 8 | 7 max | 7-Max High Roller [2-Day Event] | $320 | $250,000 |
| #07 | Mon, 10 October | 7 max | Super 50 [2-Day Event] | $55 | $150,000 |
| #08 | Thu, 13 October | 7 max | 7-Max Championship [2-Day Event] | $215 | $200,000 |
| #09 | Thu, 13 October | 7 max | Mini 7-Max Championship [2-Day Event] | $22 | $75,000 |
| #10 | Mon, 17 October | 6-max | 6-Max High Roller [2-Day Event] | $320 | $200,000 |
| #11 | Mon, 17 October | 6-max | Closer [2-Day Event] | $33 | $100,000 |
XL Retro Series with over $1,700,000 warranty
The flagship XL Series returns to 888poker from October 9th to 25th with a total guarantee of over $1,700,000. This time the festival will carry the Retro prefix: the schedule will include 27 cult tournaments of the poker room and several dozens of existing ones.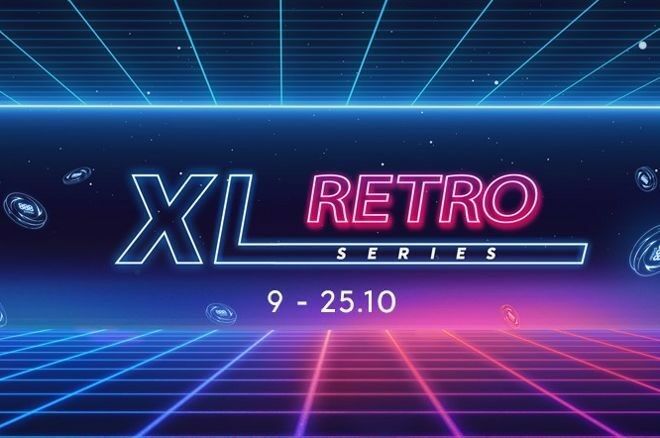 Flights to the $250 Main Event will run from October 20-24. The second day will take place on October 24 at 20:00 GMT, and the final table with broadcast will take place on October 25.
Other notable tournaments:
– $120,000 Gtd Mega Deep Opening Event on October 9th at 19:00. The ticket will cost $109.
– Two Mystery Bounty tournaments on October 16 with buy-ins of $215 and $33. There will be $200,000 (start at 19:00 GMT) and $20,000 (2:00), respectively.
– Super High Roller for $2,100 with a prize pool of $150,000 – October 23 at 19:00.
100% first deposit up to $1,000 and 8 freerolls for new players
If you don't have an 888poker account yet (or you had a Russian one and moved to another country), we recommend creating one, making a deposit and getting a 100% up to $1,000 bonus. To do this, during the first deposit (important: not through Skrill or Neteller), you need to enter the promo code WELCOME100 .
The bonus consists of two parts.
Cash bonus – The minimum deposit
is $10. Money is credited to the account in installments: for every 100 bonus points collected, $10 is credited. You have 90 days to wager.
Freeroll tickets – Within 48 hours after the deposit, players are credited with tickets to the Depositors Free Tournament tournaments. They are of two types:
– With a $500 guarantee. For the first deposit you will receive 7 tickets.
– With a $1,000 guarantee. You will receive 1 ticket. You can register in the tournament no earlier than the Saturday following the date of registration).
Tickets cannot be exchanged for money or transferred to other players, the validity period is 14 days after receipt.
>> Create an account at 888poker
Mobile Application News
In mid-September, two alliance mergers took place. First, the American alliances FishTank and Grinderzz Nation united, the new name is GRINDERZZ NATION union. They play up to $1/$2 hold'em and sometimes Omaha with 4, 5 and 6 cards up to $2/$4.
GT+ offers alliance access through the Crowns_club, with 35% rakeback. 1 chip = $0.95.
Another merger – a small local alliance has joined the Galaxy Poker alliance. Now, in addition to the traditional six-card Omaha, there is an irregular game in NL/PLO/PLO5 from $0.5$/1 to $2/$4.
GT+ offers access through the Everlast Club. RB: 35%, 1 chip = 0.9 USD.
Also, a new private British club 'isolation p0ker' from a private union has been added to the selection. They play NL100-NL200 in the evening/night Moscow time, situationally going to PLO5/PLO6 at medium stakes. GT+ offers 30% rakeback, 1 chip equals £1.
What's happening on ClubGG: new ambassador and new clubs
The GG network is now inviting ambassadors not only for its rooms, but also for the ClubGG mobile app. The contract was offered to Kina England, a coach at the PokerPower women's poker school. Last year, she won the leaderboard of the American Mid-States Poker Tour series, which has an affiliate contract with ClubGG.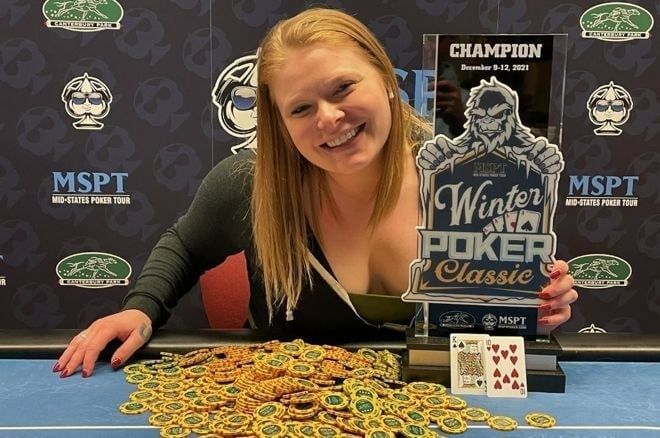 Kina became a poker pro recently during the pandemic, but has already won just under $900k live, and The Orbit podcast named her "Person of the Year in Poker" in the winter. England will now promote ClubGG, primarily in the US. Traffic is growing rapidly in the application right now, including due to American players. Here are a few places to look out for:
ClubGG (UTG union). Fast growing alliance where Americans and Europeans play. In the evening and at night there are a lot of games at limits from NL20 to NL400, as well as PLO5 of medium limits. Rakeback – from 40%.
King deuce (UPROAR). A major American alliance where they only play hold'em now. The peak of traffic is also in the evening and at night. There are tables from NL20 to NL400. Rakeback – from 35%.
Golden Age (Strip union). A new Israeli alliance where five card Omaha is played from PLO60 to PLO1K. NL1K hold'em is situationally going. Rakeback — from 30%.
ClubGG is great for exploring the world of mobile applications: there is a desktop client, so you don't have to deal with emulators. Tables open in separate windows and look familiar, Hand2Note is supported.
All of these clubs participate in the Ladder promotion, thanks to which active players receive up to 5% additional rakeback depending on the rake per month:
$1,000 per month – +3% rakeback
$2,000 per month – +4% rakeback
$3,000 per month – +5% rakeback
>> Try the game in apps with GT+ .
Free software and other bonuses for active GT+ players
The bonuses don't end with the increased rakeback: our players can buy everything in the GT store with a 10% discount, and even get some for free.
If you play poker rooms
Free Software: 888Caption/partyCaption, iPokerTools
Convenient layouts for multi-tabling, developed according to the comments of professional players
Up-to-date traffic information + detailed player data on 888/iPoker/Chico + preferential terms for GGPokerdata
Preferential exchanges and assistance with deposits/cashouts at WPN/Redstar/PokerOK
10% discounts in the GipsyTeam store
If you play apps
Free Hand2Note asia or Kingshands converter for $1,500 in rake/month, Hand2Note Pro for $2,000 in rake/month
20% discount on monthly Poker Minion subscription for PB/Pokerrrr2
Mining
50% Off OmahaPro Advanced From $500 In App Rake
The best clubs for your game schedule
Up-to-date data on traffic of all disciplines + free NL and PLO mining for all limits for H2N
Full Funding Guarantee
Timely rakeback payments (on request – weekly)
Help with deposits and withdrawals: convenient and profitable methods
A nice bonus – we love to give gifts for birthdays and New Year! And not just for the holidays. If you have any questions, write the word "Soft" in telegram , Skype , Viber or Discord of the GT + support service, specialists are online daily from 7 to 23 hours.