For simplicity, you can think about poker games in two different categories: tournament poker and cash game poker. Another name for a cash game is a "ring game".
In cash games, you can leave the table with your winnings at any time, but in tournaments, you collect a prize at the end of the event. This means that cash game players can win money from every hand they play and end their sessions at any time.
Poker players usually specialize in cash games or tournaments (MTTs) since both formats need a different approach and lots of practice.


Long-running room with lively cash games and eight-figure MTTs
GT Bonuses


Bitcoin and US-friendly room that allows HUDs
GT Bonuses


Global crypto-only room with bad beat jackpots and weekly leaderboards
GT Bonuses
There are a few important rules to mention, so let's move on to the next section, and then finish with bonuses.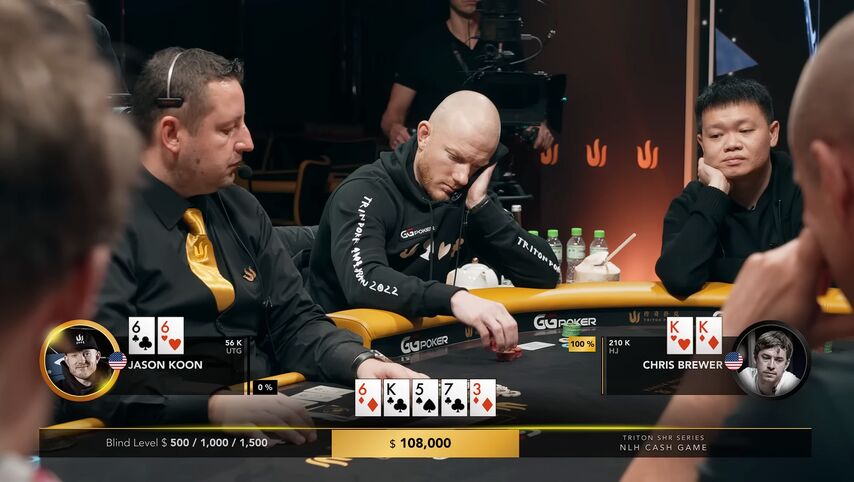 The Rules of Cash Game Poker
Don't go into online cash games without understanding the basics. A tournament is totally different because the value of chips changes and your strategy is focused on ranking high.
Cash games have different table sizes: heads-up (2 players), 6-max, 8-max, and 9-max.
Texas Holdem is the game most players choose, but Omaha has a healthy following as well. Formats like Short Deck and 5-Card Omaha are very popular as well.
You'll see three different cash game betting structures.
No Limit (NL): no maximum bet size
Pot Limit (PL): cannot bet more than the pot size
Fixed Limit (FL): bet size is limited and raises are fixed
The most popular is definitely no-limit poker, followed by pot-limit. Our traffic monitoring service shows most action on NLH (no-limit Holdem) tables.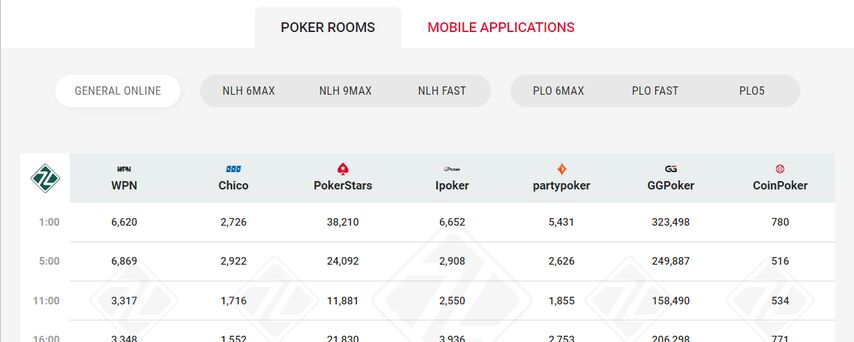 GipsyTeam monitors the traffic for online poker sites and puts it up for you to see. Just select the kind of game you want to play, like 6 or 9-max Holdem, fast-folding cash games, PLO, or PLO5.
The poker rules are essentially the same as in a tournament, with a few notable differences.
6 Differences Between Tournaments and Cash Games
Chips have a direct dollar value. In a cash game, a $1 chip can always be exchanged for $1. That's different from a poker tournament, where your rank at the end of the event will be exchanged for money.
The blinds and antes will never increase or decrease. If you sit down at a $1/$2 game of Texas Holdem, you don't have to worry about the blinds increasing after some time passes. The same goes for antes. In a tournament, the blinds and antes will increase over time.
You can stand up and leave anytime. One thing that poker players enjoy about cash games is the freedom to take a break whenever it works for them. Taking breaks for the bathroom or a snack can be difficult in tournament poker – unless you can wait for the 5-minute breaks.
You can always rebuy more chips if you lose your stack. If you are unfortunate enough to lose your stack in a cash game, you can immediately rebuy. There will be minimums and maximums for each table, but you can start playing as soon as you get new chips. Some tournaments let you rebuy, but it will be limited, unlike cash games.
You can straddle in some cash games. A straddle is a cash game-only feature that increases the size of the big blind for that round. It creates tons of action and builds a larger pot.
Some poker rooms let you "run it twice" or more. Let's say you go all-in and your opponent calls. In a cash game, you have the choice to see two separate boards (flop, turn, and river), but this is only available in some cash games. The pot will be split, with 50% going to the winner of the first board, and the rest to the winner of the second board.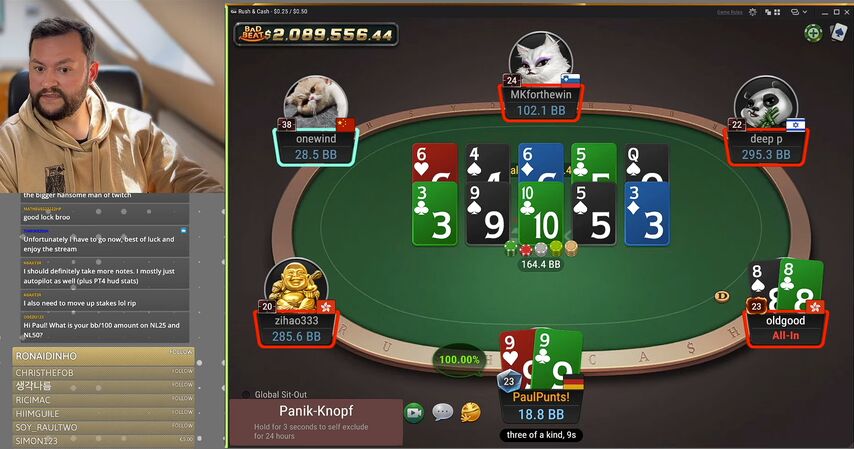 GGPoker has some of the best online cash games, both in terms of player traffic and bonuses.
They've also added features to their cash games that can add to your profit, like Cash Drops and Splash Pots. As you're playing, you might get 10 bb (or up to 600 bb) thrown into the middle as a gift from GGPoker, but you've still got to fight for it.
What are Fast Folding Cash Games?
Some players hate waiting for the next hand to start, which is why fast-folding poker has become very popular recently.
Instead of folding and waiting for new cards, you'll appear at a new table with new opponents and fresh cards. This is a huge time saver, especially for regulars who want to maximize the hands they play. If you have a decent win rate, more hands could mean more profit.
Texas Holdem and Omaha are the most popular fast-folding poker formats.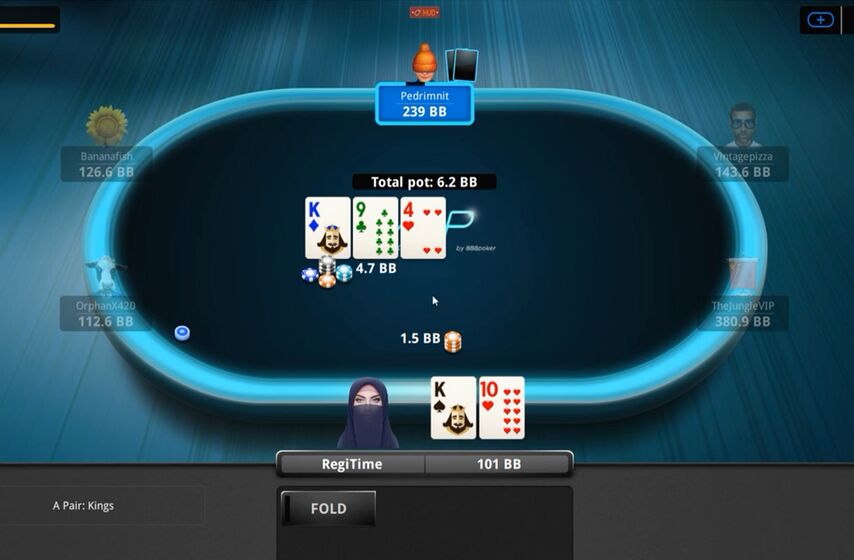 Fast-folding games are available at almost every poker site, so it really depends on which bonus you want to collect when you sign up.
888poker: largest no-deposit bonus in online poker, up to $88 after sign-up.
RedStar Poker: largest matched bonus in online poker, up to $2000
Americas Cardroom: free Bitcoin deposits and withdrawals
Start an Online Cash Game with Friends
If you don't want to practice against random opponents yet, you can easily start up personalized cash games online.
If you want private cash games with free money or real money options, PokerStars is the place to go. It doesn't take long to sign up and create cash games for Texas Holdem, Omaha, and 19 other poker formats.
Would you rather play somewhere that also offers private tournaments? 888poker has cash games like Stars, but they also have custom MTTs you can set up.
We've already written a full guide on poker with friends and explained the ways to use free chips or switch to real money.