Maybe you've spent some time playing free poker on apps, or you want to play poker without driving to a casino; playing real money online poker is your next step.
But where should you start? If you type "online poker" into Google, you'll get thousands of results, with no way to know which ones are worth your time. It's vital to know which sites you can trust, and what you can expect from the players, cashier options, and software. Here's your shortcut. GipsyTeam has been around from online poker's peak to the present, and we have in-depth experience playing and partnering with many sites.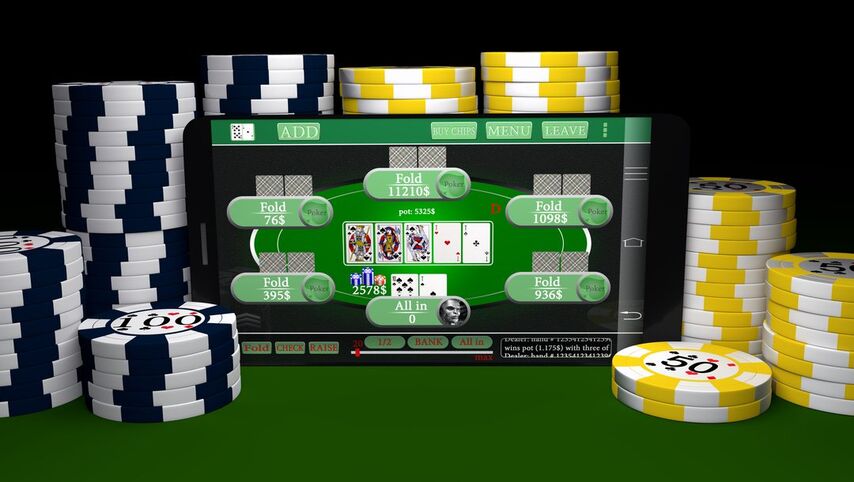 We've got a curated selection of the top poker rooms and mobile apps to download here. The stakes, traffic, and game formats will all be included, plus what to expect from the players sitting across from you.
Soft Poker Sites
Online poker makes it easy for anyone to sit at the tables, which is why some sites have softer players than others. For new players who are studying poker, this is the perfect environment to grow your skill (and stack size).
888poker is one of the top poker sites in the world. They stay competitive with other top rooms by having modern software, a solid selection of cash games and tournaments, plus one of the best bonuses in the industry.
They offer cash games starting at $0.01/$0.02 and going up to $250/$500, so there's something for everyone.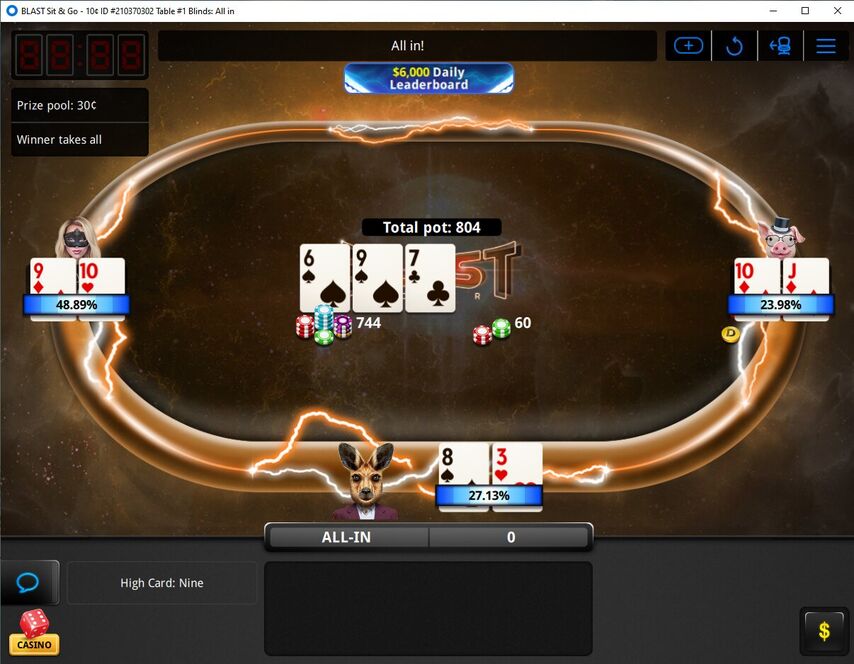 888poker's No Deposit Bonus is unmatched by other rooms and makes it a perfect option for beginners to download. Eligible players can get up to $88, with a small catch. You've got to unlock the full bonus (cash and tickets) by playing at their real-money tables. For more on this bonus, take a look at the 888poker GipsyTeam review.
GGPoker is the flagship brand of GGNetwork and the highest-traffic poker room in the world. Their software has a nice feel, but most importantly, it's trusted. They've got ‌classics like Texas hold 'em and Omaha, but also unique games like All In Or Fold.
GGPoker's software is world-class. There are lots of ways to interact with players at the table, plus card peeking and rabbit hunting to see what was coming if you didn't fold. Practical features like All-In Insurance can help you in sticky situations.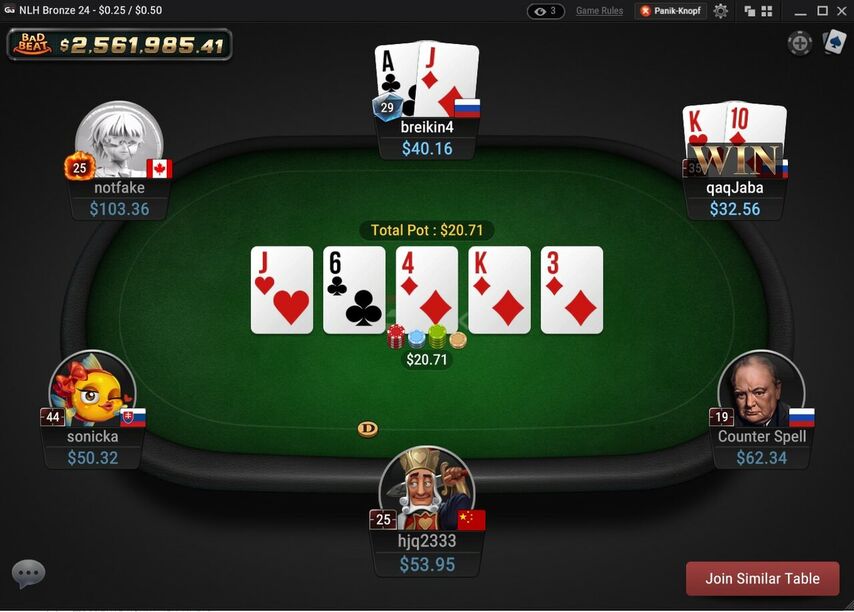 GGPoker has Smart HUD to replace 3rd party software, which they don't allow.
To sign up with GGPoker and find out how to get $50 in cash and tournament tickets, head over to our GGPoker guide.
Over 20 years of online poker have built a solid reputation for partypoker. Their software looks similar to PokerStars and GGPoker, and they don't allow external HUDs on the site. Their tables attract around 9,000 players at peak times.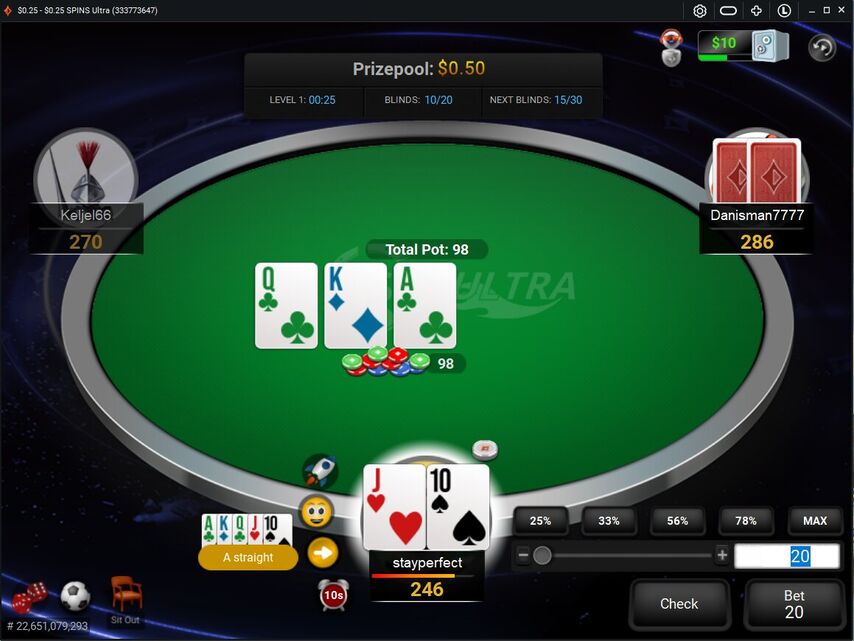 You can expect to find the busiest tables at partypoker around the micro and low stakes for hold 'em and Omaha. GGPoker is a better option for high-stakes NLHE and PLO, but partypoker is has competitive player numbers at lower stakes.
The Welcome Bonus does more than match your deposit. On top of matching your deposit 100%, partypoker will give you $30 in SPINS tickets with a $20 deposit. For details on how to release the bonus cash and tickets, check out the GipsyTeam partypoker review.
PokerKing is one of the skins of the Winning Poker Network, which was established in 2012. WPN is home to brands like America's Cardroom, Black Chip Poker, and Ya Poker.
At PokerKing, you'll find all of the regular poker formats including no-limit hold 'em, pot-limit and hi/lo Omaha, plus 7-card stud. There's a wide range of stakes too, from NL1 to NL20,000, in heads-up, 4, 6, 8, and 9-max table sizes.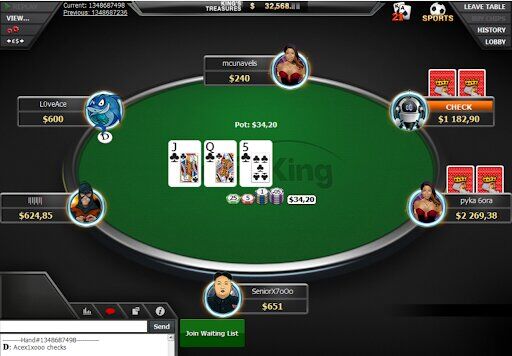 This site is a great option for players outside of the US. There are new-depositor freerolls and a welcome bonus that matches your first $25+ deposit. PokerKing allows cryptocurrency and standard deposit methods. Many of their deposit methods have $5 minimums.
Read the PokerKing review to learn more about the games, freerolls, and bonuses.
Soft Poker Clubs
Poker clubs can help you control who you play with and give a bit of that "home game" feeling online. Instead of using a cashier system like in poker rooms, clubs handle deposits and payouts through club owners.
PPPoker has a weaker player base than most online poker sites, with really high traffic. Play standard formats like hold 'em and Omaha on the mobile app, plus 5-card Omaha, Chinese OFC, and short deck hold 'em. You'll find busy tables at micro to high stakes, but choosing which club to join is important. GT+ Support can help you find a club and let you know which ones to avoid.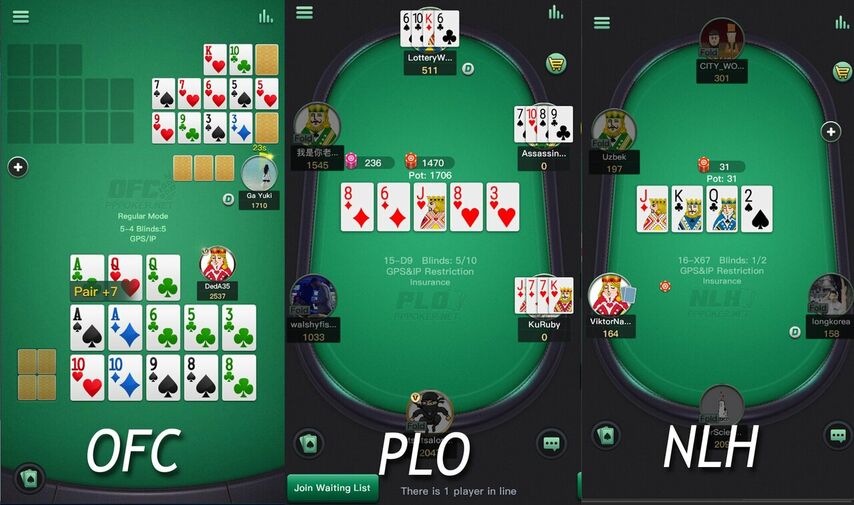 PokerBros has a similar level of traffic to PPPoker, but not many PLO5 tables. Still, there's high traffic on Texas hold 'em and Omaha tables from micro to high stakes. They also offer OFC, short deck, and 5-card PLO. PokerBros has a great-looking application for mobile devices, but you'll need to find a club to join. GipsyTeam Support can help with that.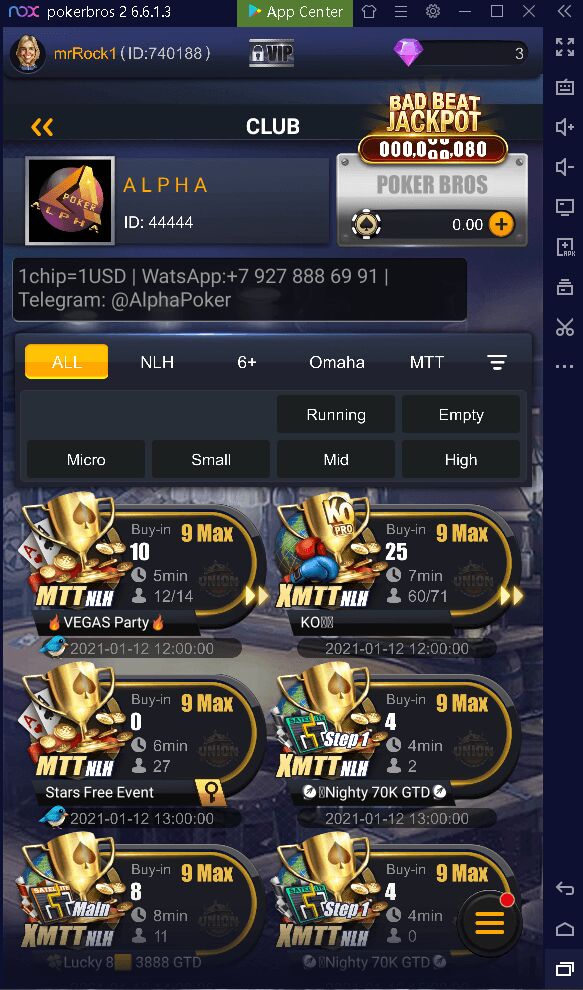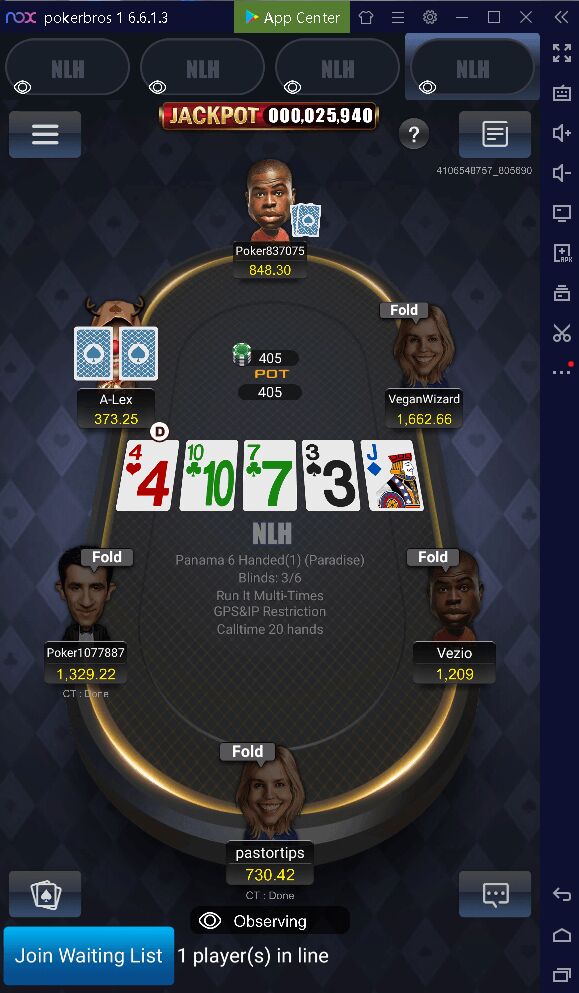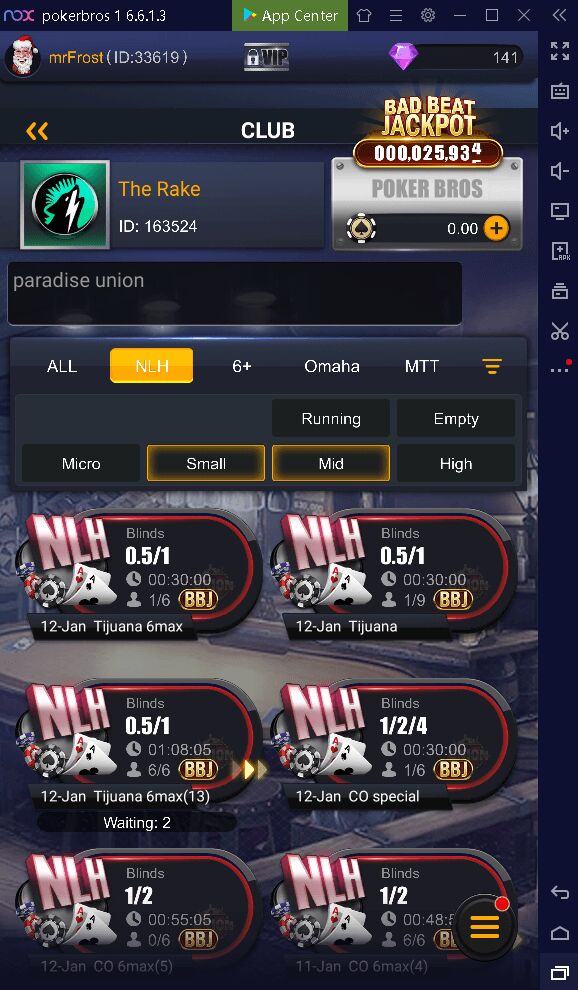 This Poker Site Has Low Cash Game Rake
Rake is not always something to be unhappy about. The recreational players that you want to be at your tables didn't just get there by chance. A poker site has to advertise, host promotions, and invest money to attract players. The rake is like a tax that is taken from most hands in cash games and tournament entry fees.
PokerStars has some of the lowest rake compared to other online rooms. Most poker sites hover around 5% rake for cash games, while PokerStars is around 3.5%-5%.
At the NL25 ($0.10/$0.25) level and below, PS has lower rake than competitors like GGPoker and 888poker. At high stakes, PokerStars and other sites have very little difference. Opening chests and opting in for challenges can bring more rewards or cash your way.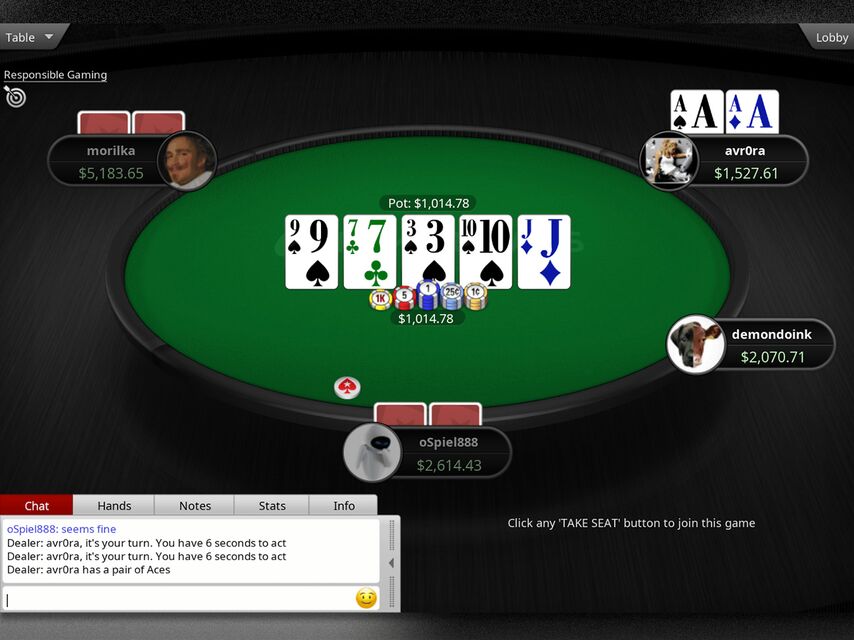 Check out our full PokerStars review, including rake structure, bonuses, games, and more.
Honorable Mention: CoinPoker
CoinPoker is a crypto-only poker platform with Texas hold 'em, Omaha, and OFC (open-face Chinese poker). CoinPoker has considerably lower rake than every other poker platform at $5/$10 and under.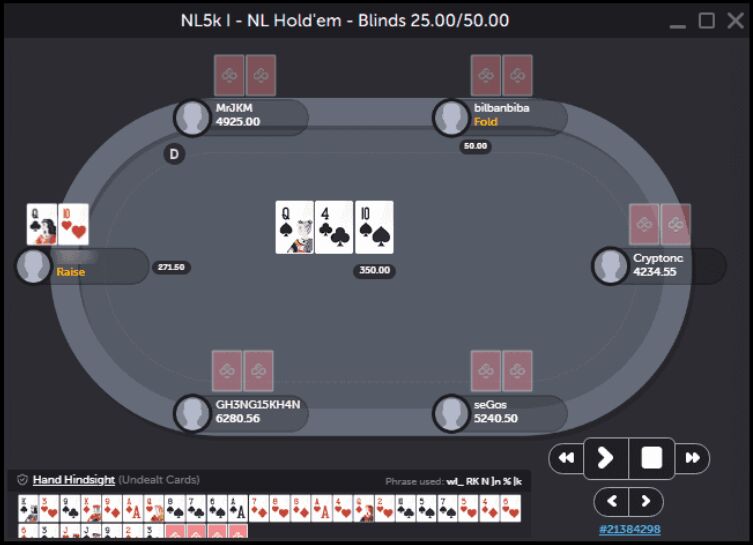 Deposits and withdrawals are instant at CoinPoker. Even if cryptocurrency isn't your preferred cashier method, modern apps like Neteller can convert standard currency quickly.
Real Money Poker Clubs
PokerBros and PPPoker dominate the poker clubs in terms of traffic, but this list wouldn't be complete without mentioning a few competitors. These apps are made for iOS and Android.
ClubGG is GGPoker's venture and operates the same way as other poker clubs. ClubGG does not hold or accept player funds, but ‌club owners do. You can choose to build your own club or join another. The software is almost identical to GGPoker's interface. The traffic here is solid for Texas hold 'em. Tables are running at all times, between stakes of $0.05/$0.10 and $5/$10.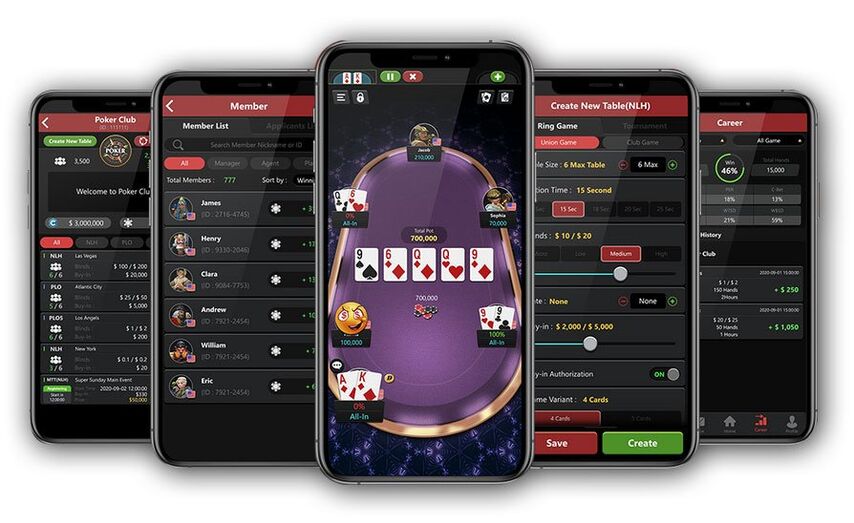 These Club Apps Have Lots Of Omaha Traffic
Out of the poker club apps we've checked traffic for, these are the busiest.
$0.01/$0.02 Stakes (PLO 2). PPPoker has the most pot-limit Omaha tables running at the micro-stake level.
$0.05/$0.10 Stakes (PLO 10). At 9 pm (GMT +3), Suprema has around 30 cash game tables running. That's about three times more than the next busiest club app.
$2/$5 Stakes (PLO 500). PokerBros has more tables running compared to other club apps at the $2/$5 stakes.